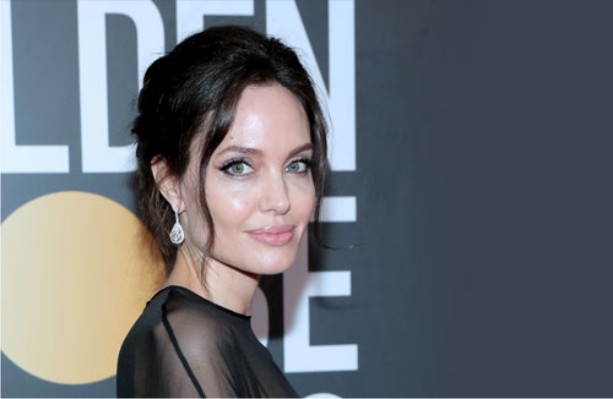 Leading Hollywood women including Angelina Jolie, Elisabeth Moss, Shailene Woodley, Allison Williams and Alexis Bledel all chose Forevermark diamonds to add sparkle to their all-black ensembles on the red carpet at the 75th Annual Golden Globe Awards
The all black ensembles were chosen to draw attention to gender equality issues and sexual harassment in the film and television industry and beyond to raise awareness for the Time's Up movement.
Many of the stars used the classic combination of black and white adorning their Globes gowns with dazzling Forevermark diamonds set in white gold.
Cristina Ehrlich, stylist for Golden Globes Nominated film Get Out star Allison Williams said, "With the Golden Globes red carpet blackout, white diamonds were the immediate choice- it's such a classic and glamorous combination. I chose Forevermark diamonds for Allison not only because they are beautiful, but they tell a bigger story with Forevermark's ongoing support for women, and they pair perfectly with the theme of the evening."
Shailene Woodley, nominated for Best Supporting Actress for her role in Big Little Lies, said,
"Forevermark's commitment to creating opportunities for women in its diamond producing companies really speaks to the narrative of the night. I'm happy to be wearing their beautiful diamonds this evening," said Woodley.
A brief overview of the stars and their jewellery
Angelina Jolie, Golden Globe Award Presenter and Nominee for Best Motion Picture, Foreign Language, First They Killed My Father
Forevermark Diamond Drop Earrings set in 18k White Gold 12.50 ctw
Forevermark by Pluczenik Integré Opulence Diamond Ring set in 18k White Gold 3.65 ctw
Elisabeth Moss, Golden Globe Winner for Best Actress In a Television Series, Drama, The Handmaid's Tale
Forevermark by Rahaminov Round and Pear Diamond Double Drop Earrings set in 18k White Gold 2.69 ctw
Shailene Woodley, Best Supporting Actress in a Television Series Golden Globe Nominee, Big Little Lies
Forevermark Princess Cut Diamond Earrings set in 18k White Gold 9.41ctw
Forevermark Diamond Eternity Band set in 18k White Gold 2.97 ctw
Forevermark Millemoi Diamond Ring set in 18k White Gold 1.24 ctw
Allison Williams of Best Motion Picture, Musical or Comedy Golden Globe Nominee Get Out
Forevermark by Rahaminov Cushion Diamond Eternity Band set in Platinum 9.35 ctw
Forevermark by Rahaminov Cushion Diamond Eternity Band set in Platinum 5.07 ctw
Forevermark Five Row Diamond Choker set in 18k White Gold 43.15 ctw
Forevermark by Natalie K Oval Cluster Diamond Ring set in 18k White Gold 5.01 ctw
Alexis Bledel of Best Television Series, Drama Golden Globes NomineeThe Handmaid's Tale
The Look:
Forevermark x Jade Trau Alchemy Round Diamond Short Drop Earrings set in 18k White Gold
Forevermark x Jade Trau Alchemy Round Diamond Line Bracelet set in 18k White Gold
Forevermark by Natalie K Diamond Line Bracelet set in 18k White Gold 6.46 ctw
Forevermark by Natalie K Swirl Diamond Band set in 18k White Gold 1.02 ctw
Forevermark Cluster Shield Diamond Ring set in18k White Gold 3.40 ctw
Pic caption: Angelina Jolie in Forevermark Diamonds at the 75th Annual Golden Globe Awards
Pic courtesy Forevermark Diamonds