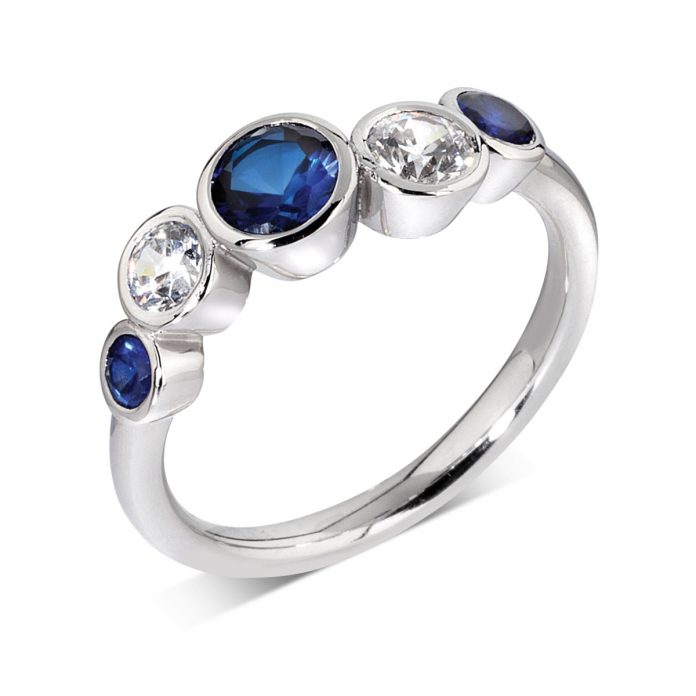 Domino Jewellery has reported strong sales for right-hand rings incorporating fashionable coloured stones and creative alloy options.
The Birmingham-based company believes that the rise in popularity for coloured alloys and stones is all a part of the on-going trend for personalisation.
"We have seen retailers become more adventurous with the alloy combinations they are selecting from our lifestyle ring offering in our Diamond Ring Mount (DRM) collection, many opting to purchase two part mounts, featuring a combination of white and coloured metal. We are pleased to see retailers also becoming bolder in the stones they are incorporating into our designs," says marketing co-ordinator for Domino, Chantelle Serrell-Cooke.
Domino's Diamond Ring Mount pieces are available in platinum or 18ct white, yellow and rose gold, with a large proportion of the offering being two part mounts. Available either as unset mounts or fully set with the retailer's choice of GVS or HSi diamonds. Alternatively, retailers can supply their own stones for setting or have stones sourced for them by the company's expert 'Jewellery Bureau' team.
"Lifestyle rings are not only a fabulous gift idea, but also very popular for self-purchasing," Serrell-Cooke adds. "Right hand rings give consumers the chance to choose a piece that truly reflects their personality. Our creative designs will add a touch of glamour and sophistication to any retailers' window not just for Christmas but at any time of the year."
The Diamond Ring Mount collection is created and crafted entirely in-house at the company's manufacturing facility in Birmingham, providing very competitive lead times of just 7-10 days for unset mounts and 15 days for set mounts, so there is still plenty of time left to order before the Festive Season begins in earnest.
News Source: professionaljeweller.com