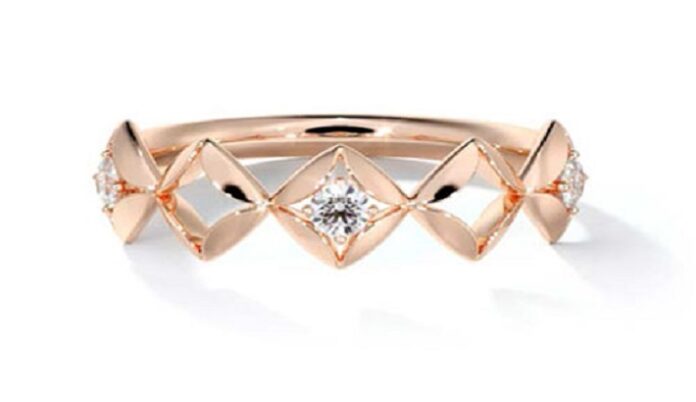 No other gemstone evokes the emotion of love and a sense of commitment like the diamond. This year, as the world battled with an unusual virus, the diamond industry collectively came to a halt for some time – miners stopped mining; and later, offered the flexibility to buy rough as per clients' needs; India voluntarily banned the import of rough to clear the pipeline –and all of this kept the prices of polished to a nearstable level.
But what about the consumer sentiment towards diamonds? At the recently held ninth online Forevermark Forum, the company shared some heartening results of a research undertaken to assess the mood of the buyer. It revealed that while Indian consumers are cautious about their spending, they have very strong appreciation for diamonds. The company has operated at around 70% of its budgets between June and July, which is a fair revival post-lockdown.
This September, Forevermark unveiled two product lines with a campaign that underlined that seasons change but a diamond is forever and a symbol of continued success. It is confident these activities will propel stronger sales for its 100-odd Indian partners.
"We are extremely positive on the future and revival of the diamond industry. The demand will definitely double in the next 4-5 years. In fact, in the post-Covid world, real meaningful things will take precedence where jewellery is the preferred gifting option. Consumers are looking at fewer but better pieces and natural diamonds hold value. We will see a rise in sales in the near future," said an optimistic Sachin Jain, Managing Director, De Beers India.
Ashish Goyal, Managing Director, GDK Jewels, informed that the future belongs to the younger generation and design sensibilities will definitely differ. Goyal is already seeing a surge in demand for diamond-studded jewellery in the bridal segment in the run-up to the festive and wedding season. "Brides are ditching big diamond chokers and instead, are making practical decisions about the pieces they are opting for.
Layering is going to be the next big thing – a slim choker paired with a couple of lariats, slim diamond rings stacked together and more. Classic pieces, but smaller in size will move well. With wedding gatherings becoming more intimate and smaller in size, brides will want versatile jewellery pieces that can be worn on various occasions."
GDK Jewels presents two 18-karat gold collections at IIJS Virtual — one set with diamonds and emeralds, rubies, tanzanite and pink sapphires, ranging from Rs. 3 lakh to Rs.50 lakh, while the other targets the millennials consisting of daily wear, prêt collection priced from Rs.30,000 to Rs.3 lakh. GDK caters to over 45 retailers in the northern parts of India and the Gulf countries. He hopes that IIJS Virtual will give them an opportunity to meet old and new buyers. "The data of visitors who come to our booth sent to us daily is helping us connect with many people, and that is very important in expanding our business."
Notandas Jewellers, notes that business is getting back to normal and by the end of this month, they are confident that demand for diamond jewellery will firm up due to the festive season. At IIJS Virtual, the company is presenting a collection in white and yellow gold suffused with diamonds and accented with gemstones.
News Source : gjepc