London-based jeweller Graff just unveiled the largest square emerald cut diamond in the world. The diamond was carved from the Lesedi La Rona, the third largest rough diamond ever discovered, along with 66 smaller diamonds.
Found in the Lucara Karowe Mine in Botswana, the Lesedi La Rona – which was purchased by Graff for $53 million – is the largest rough gem the jeweller's gemologists have ever worked with.
Weighing in at 1,109 carats, part of the Lesedi La Rona was cut to create the astonishing 302.37-carat emerald cut diamond.
The stone was so large, Graff had to purchase brand new software capable of analyzing a 1,109-carat gem.
"We had an immense duty to cut the very, very best diamond imaginable from this rough," Laurence graff diamonds, the founder of Graff Diamonds, said in a press release.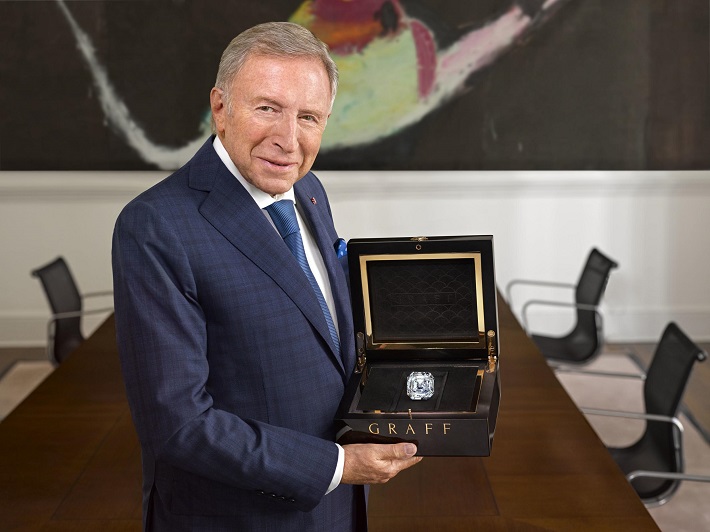 With the new software, the Graff gemologists discovered which paths around the 1,109 carat stone's imperfections would cut diamonds of the highest quality. After 18 months of carving and perfecting, the GIA (Gemological Institute of America) officially weighed the finished product in at 302.37 carats.
In addition to the record-breaking weight of this emerald-cut gem, the GIA says it is also a top 'D' grade. This means the Lesedi La Rona has the highest possible clarity, which makes it the largest diamond of this quality to ever be graded by the GIA.