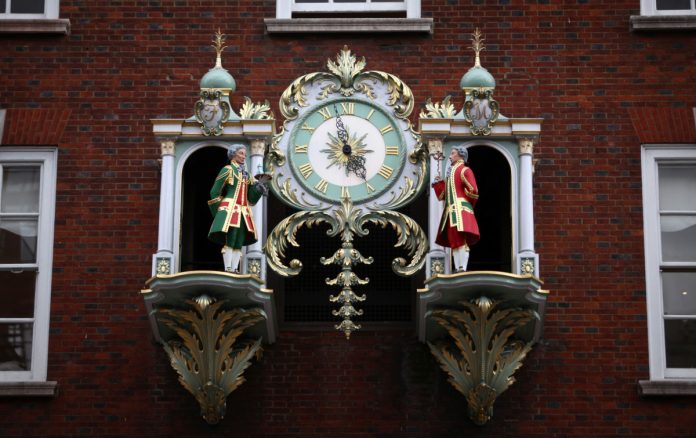 Department store Fortnum & Mason has extended its exhibition in of the best precious metal jewellers and contemporary silversmiths working in the UK today.
The showcase, which has been run in collaboration with the Goldsmiths' Company, started on May 3, and was originally going to end at the end the month.
However, following its success, it has now been extended until June 14.
The display celebrates Fortnum & Mason's historic commitment to the best of British craftsmanship and give its international clientele the opportunity to learn about, and purchase work, from some of the UK's most exciting makers working in gold and silver today.
In Fortnum & Mason's second floor jewellery department, the Goldsmiths' Company will be displaying twelve jewellers who combine unparalleled creativity with exceptional making skills to create truly distinctive luxury jewellery. Highlights include faceted gold jewellery inspired by fractals by Jo Hayes-Ward; gem-set rings from Disa Allsopp and Mark Nuell; and striking contemporary bangles of silver gilt and colourful resin by Stephanie Holt.
On the first floor amongst Fortnum's famed tableware and tea accessories, the Goldsmiths' Company presents makers known for their contemporary approach to silverware. From silver teapots to caddy spoons, silver egg cups to honey pots, these luxury items will add a modern dash of glamour to any domestic setting. Featuring a modern silver tea caddy and spoon by Erin Chenoa Quinn and a honey pot with silver dipper by Adam Veevers.
On the gentleman's third floor, the Goldsmiths' Company presents precious metal items for men. Jewelled cufflinks, architecturally inspired boxes, and wine bottle coasters combining silver and leather are just some of the treasures on offer. Other items include textured cufflinks in silver and gold by Gill Galloway-Whitehead; silver boxes with innovative corrugated glass lids by James Dougall; and men's rings with precious stones by Chris Boland.
During the month of May Fortnum & Mason hosted four 'Meet the Maker' talks with selected jewellers, while the Goldsmiths Centre held events, talks and workshops during London Craft Week.
News Source : professionaljeweller.com