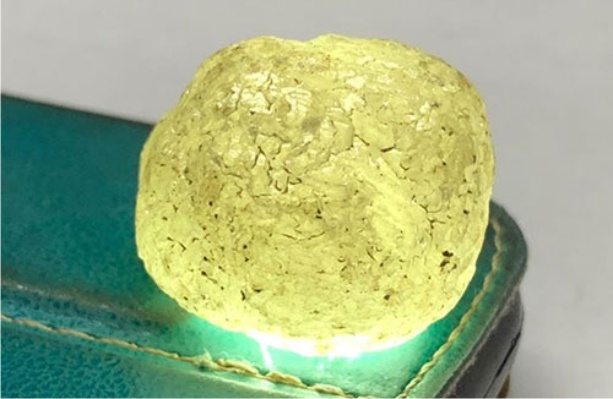 Frontier Diamonds reported the recovery of a 111.45 carat diamond during the processing of ore from the Bellsbank Kimberlite Pipe Exploration Project and some tailings from Sedibeng Mine in South Africa. The Company said that as this recovery was made during a "purging" process while preparing the newly built dual-purpose tailings plant for processing the Bellsbank bulk sample, it was not able to immediately determine the origin of the stone – whether it came from the Bellsbank pipe or the Sedibeng fissure.
The Company said it will shortly determine the value of the stone. So far, the largest stone from Bellsbank has been of 1.45 carats.
Frontier also divulged that prior to the recovery of the 111.45 carat diamond it was in discussion with potential investors for a small placement for its working capital requirements.
Currently the Company has advised that it has put its securities in a trading halt; ceased discussion with investors; and "will only accept funds from investors that had committed to invest prior to advice from the site".
Frontier said it has commitments for a total of A$1,075,000 through this placement; and will issue 26,875,000 shares at $0.04 each. The Company added that this placing represents a 20% discount t the market price prior to the trading halt.
Pic caption: The 111 ct rough diamond recovered by Frontier Diamonds
Pic courtesy: Frontier Diamonds
News Source : gjepc.org