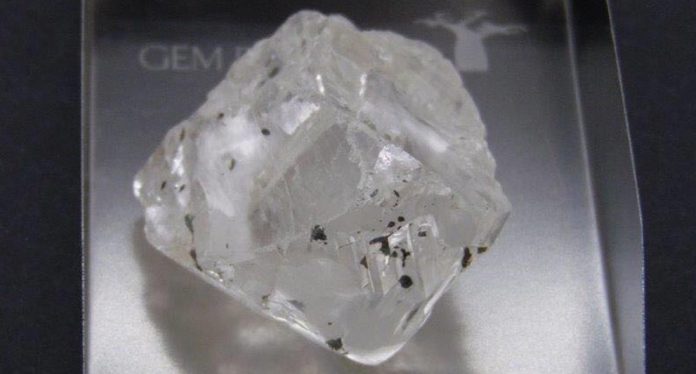 London–Gem Diamonds Ltd. was giving extra thanks last week.
On Nov. 23, the London-based mining company announced the recovery of a "high quality" 202-carat D color Type IIa diamond from the Letšeng mine in Lesotho.
The stone is the seventh diamond weighing more than 100 carats recovered this year from Letšeng–which Gem contends is the highest dollar-per-carat kimberlite diamond mine in the world–and, at 202 carats, is also the largest.
The other 100-carat-plus pieces of rough include the 151.52-carat yellow diamond recovered in June and the 126-carat D color Type IIa diamond found in July. (Also included in Gem's 2017 tally is a 173-carat diamond that was not gem quality.)
Gem Diamonds owns 70 percent of the Letšeng Mine, with the remaining 30 percent held by the Lesotho government.
The company also has the Ghaghoo Mine in Botswana, though it remains mothballed due to weak market conditions.
News Source: nationaljeweler.com