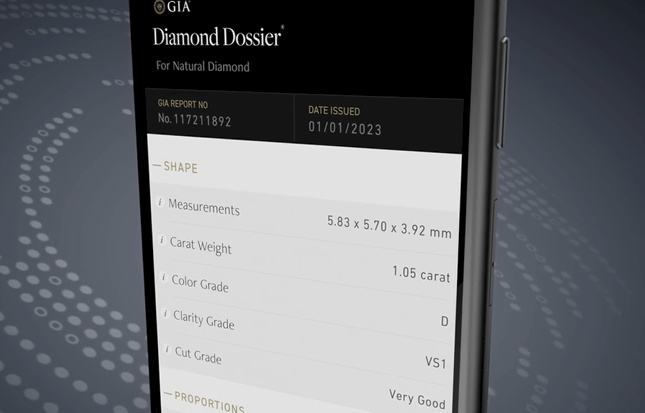 The GIA (Gemological Institute of America) says it will launch a digital-only version of its Diamond Dossier in January 2023.
It's the first step towards phasing out all printed reports with three years, a move that will save saving 20 tons of paper and 18.5 tons of plastic a year.
"Beginning Tuesday, January 2, 2023, GIA Diamond Dossier will be available in a convenient, secure and fully digital experience," the lab, based n Carlsbad, California, USA, said in a statement.
"Digital GIA Diamond Dossier reports will be available on the GIA App (available for Android and iOS devices), on GIA's online Report Check portal and through the Institute's application programming interface that integrates report data into client's business material. Printed versions of these reports will no longer be produced. All existing printed GIA Diamond Dossier reports are still valid."
GIA President and CEO Susan Jacques. "Switching to digital reports will reduce the environmental impact of our operations, which is part of our strategy to ensure GIA will continue our mission to protect consumers and promote their trust for decades to come."