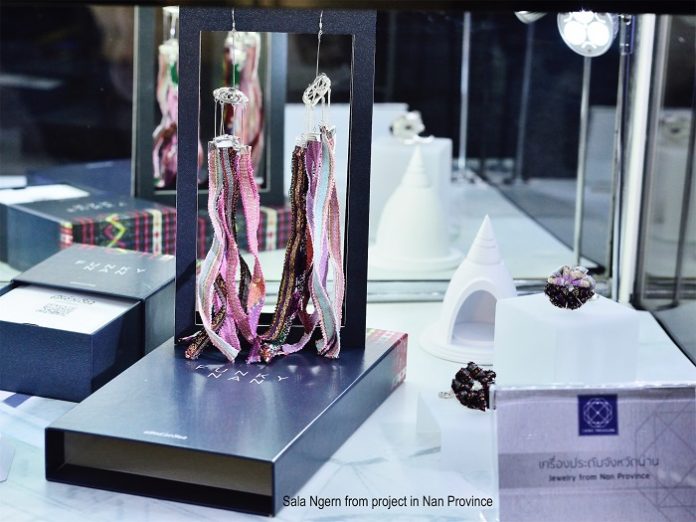 GIT's Gems Treasure showcase of jewelry from the 'Contemporary Design Project received overwhelming attention from Thai and foreign visitors at the 62 nd Bangkok Gems and Jewelry Fair in Thailand and the September Hong Kong Jewellery and Gem Fair 2018, where buyers and visitors expressed strong interest to purchase the jewelry items in the project.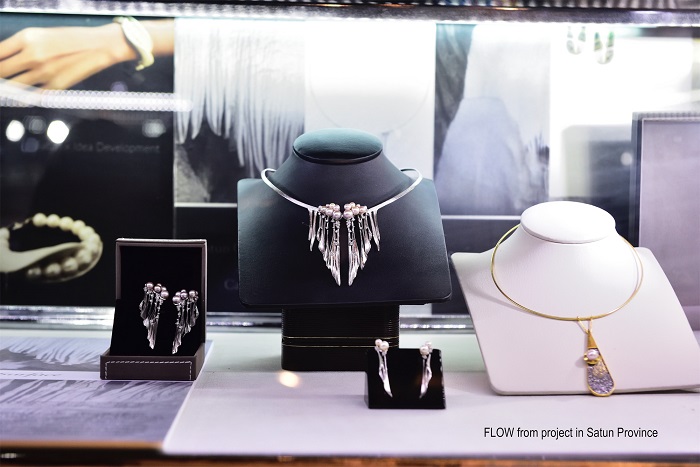 "Since the project launched in August 2017, GIT have sent the expert team to 15 provinces throughout Thailand to work with local jewelry entrepreneurs, private and public organizations and recruit potential jewelers into the 'Sustainable Capacity and Earnings Development Project for Local Entrepreneurs (Gem and Jewelry Product)' or 'Contemporary Design Project,'"Ms. Duangkamol Jiambutr, the director of the Gem and Jewelry Institute of Thailand (Public Organization) says. "Currently, the participants in three pilot provinces including Chiang Mai, Nan, and Sukhothai and five targeted provinces, namely Phrae, Surin, Petchaburi, Trat, and Satun and GIT's working team have jointly searched for local identities and used them in designing beautiful contemporary jewelry which can be worn every day."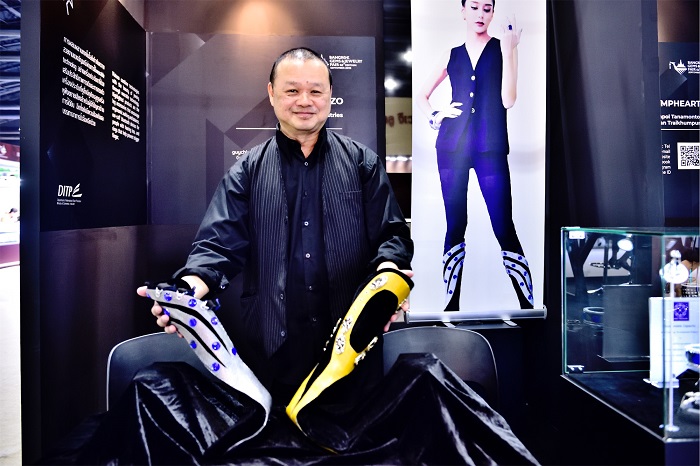 Furthermore, GIT has invited five of Thailand's renowned jewelry designers including Ms. Valaipan Chupan from Flow brand; Mr. Ek Thongprasert from Ek Thongprasert brand; Mr. Surasak Maneesathianrattana from Carletta Jewellery brand; Ms. Arisara Dangprapai from Arisara brand; and Mr. Jitsing Somboon, former head designer of Playground by Greyhound to work with local entrepreneurs from five targeted provinces participating in this project to turn design concepts into real jewelry items.
All jewelry from the project were displayed at the Gems Treasure booth at the 62 nd Bangkok Gems and Jewelry Fair from September 7 to 11 and at Booth 5M201 at the September Hong Kong Jewellery and Gem Fair 2018 in Hong Kong from September 14 to 18.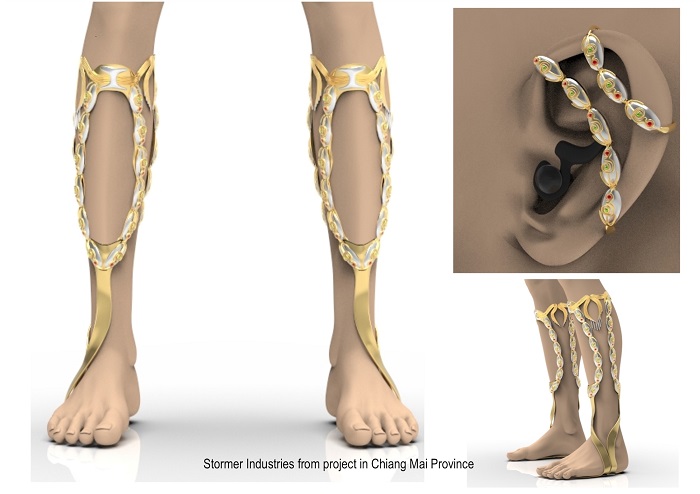 "International jewelry fairs are another great channel to exploring overseas markets for Thai jewelry made by local artisans," says Ms. Jiambutr. "Our Gems Treasure showcase in these two jewelry fairs experienced great success as many visitors wanted to place orders for the jewelry. Many items received overwhelming interest, for example, businessmen from the US and Australia propose to co-invest with Mr.Guy Chaturachinda from Stormer Industries in Chiang Mai who designs smart jewelry item for legs and ears made of silver, gold-plated silver, gold-plated fabric, brass and carbon fiber. This is one of the several successful local jewelry entrepreneurs participating in 'Sustainable Capacity and Earnings Development Project for Local Entrepreneurs (Gem and Jewelry Product)'."