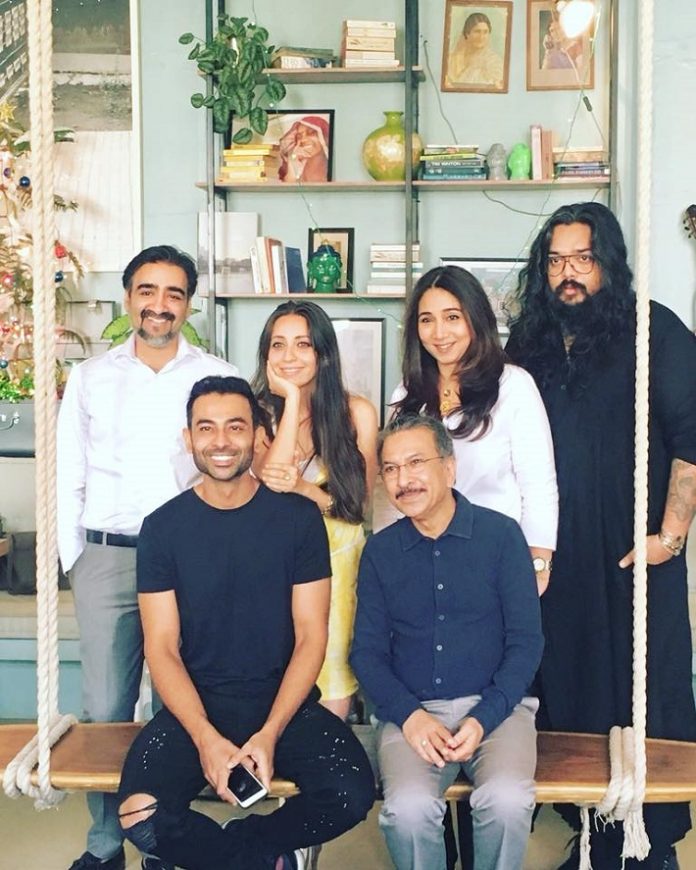 The Gem & Jewellery Export Promotion Council (GJEPC) has announced the names of the finalists in three categories for The Artisan Jewellery Design Awards 2019. The list of finalists was arrived at after a high-powered Jury for Round One meticulously evaluated the shortlist prepared earlier by a Technical Committee from all the 543 entries received by the GJEPC.
The Technical Committee had shortlisted entries as follows: a) Rings or Pendants – 47; b) Brooches or Pins – 28; c) Earrings or Bracelets- 38.
The Technical Committee included Prof. Dhiraj Kumar, Head, IIGJ Jaipur; Sushama Sawant, Faculty Member, IIGJ Mumbai; Jimit Zaveri, Designer, Kama Schachter; and Anand Shah, Designer.
The Jury members were: Pallavi Foley, Leading Jewellery Designer; Kallol Dutta, Eminent Fashion Designer; Vishesh Verma, Renowned Photographer; and Anand Shah, Award Winning Jewellery Designer. Milan Chokshi, Member of GJEPC's Committee of Administration (CoA), presided over the Jury Meet.
The categories and names of finalists are as follows (in no particular order):
Category:Rings/ Pendants
1. Mehul Gupta, Independent Designer, Mumbai
2. Biswarup Chakraborty, Independent Designer, Mumbai
3. Isha Deb, Bluestone Jewellery
4. Deepika Pathya, Titan Company Ltd.
5. Kamal Parui, Emerald Jewel India Ltd.
6. Koushik Mondal, Tanvikumar & Co.
7. Laxmikanth Mestry, IIGJ Tardeo, Mumbai
8. Twinkle Dhanesha, SDI-Bengaluru
Category: Brooches/Pins
1. Aashna Chaudhary, Titan Company Ltd.
2. Sanskruti Serrao, PNG Jewellers Ltd.
3. V.Saravanan, Titan Company Ltd.
4. Mitali Kikani, H.Ajoomal Fine Jewellery
5. Jayshree Tupe, A'Star Jewellery
6. Rakesh Bhowmik, Tanvikumar & Co.
Category: Earrings/ Bracelets
1. Aashna Chaudhary, Titan Company Ltd.
2. Hariharan T S, Titan Company Ltd.
3. Soukata Basu Malhotra, Independent Designer, Australia
4. Yash Pandey, IIGJ Delhi
5. Aaheli Datta, Titan Company Ltd.
6. Soumyajit Maity, Priority Jewels Ltd.
7. Urvi Bansal, B.K Saraf Jewellers
8. Harsona J Choksi, Sangam Jewels Gold
9. Bhavana Jain, Kama Schachter
Milan Chokshi outlining the vision of the awards said: "The Artisan Awards celebrate the highest levels of art, creativity, and innovation by honouring the best talent in jewellery design and elevating designers to their rightful status of artists."
He added: "This year we have chosen the theme, 'Cosmos'. This opens the creative eye to virtually limitless possibilities, where, literally, the sky is the limit."
Commented Pallavi Foley: "The entries marked a shift to a new normal in jewellery designing – from literal to a unique differentiated personalised flavour. The participants added a personal feel and touch to the theme through unexpected innovations and individuality. They displayed deep thought to portray deep design story in their creations."
Vishesh Verma noted that the entire process driven by creative professionals from different walks of life led to a confluence of multiple interpretations. "The theme 'cosmos' was broad-based and could have been interpreted in multiple ways and forms – some delve on the vastness of the galaxy while others tag a spiritual route find the universe within," he elaborated. "Many stuck to the known notions while others traversed to never-before land. It was interesting to find that participating designers have not restricted themselves to the confines of the themes and ventured beyond into unexpected avenues such as humour. The brooch category designs impressed me. I liked the quirkiness of the astronaut design. I liked the grandness of the complications in certain intricate creations."
Kallol Dutta, commented: "The designs were brave though not experimental. They were conceptual and contextual while being commercial. I liked the men's cufflink creations a lot. I was surprised to find humour, fun, and frolic in the creations. A lot of thought has gone into thematic story-telling."
Anand Shah noted: "This was the first time I was judging such as event and I was amazed to find beautiful abstract creations. The designers followed key identified parameters such as design aesthetics, wearability, innovation and relevance to themes. The participants used symbolism to come up with interesting abstract interpretations and took calculated risks in creativity."
The designs of the finalists will now be manufactured, and another set of judges will finally select the three winners of every category.
The Awards will be distributed at a grand and glittering function to be held on the last day of the Signature IIJS on February 13, 2019.
Pic Cap: Members of the Jury for Round One
NewsSource: gjepc.org