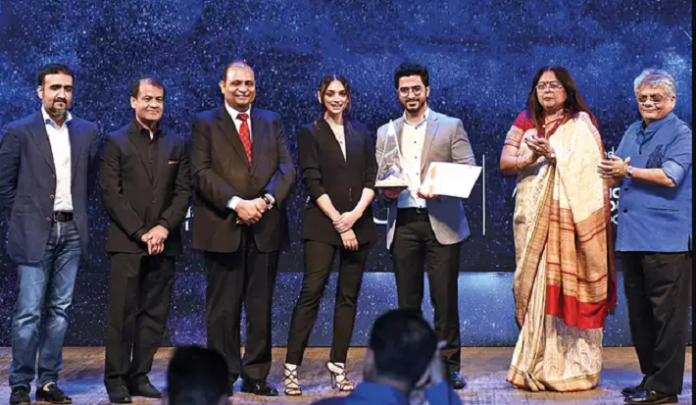 The Artisan Awards celebrate the highest levels of art, creativity and innovation.
With the theme of 'Enchanted Cosmos', GJEPC's Artisan Awards 2019 celebrated the best design talent in the Indian gems and jewellery industry.
It was a night to remember as the stars of designer jewellery came together at the Royal Opera House in south Mumbai recently. Following the theme of 'Enchanted Cosmos', The Gem & Jewellery Export Promotion Council (GJEPC) held the Artisan Jewellery Design Awards 2019 powered by GIA (Gemological Institute of America) and co-partnered by the DPA (Diamond Producers Association).
The Artisan Awards celebrate the highest levels of art, creativity and innovation by honouring the best talent in jewellery design. It also offers an ideal platform for designers from within and outside the industry to showcase their talent by helping them collaborate with some of India's best manufacturers. Talented minds from diverse walks of life come together to discuss, debate and deliberate on the creativity of young designers.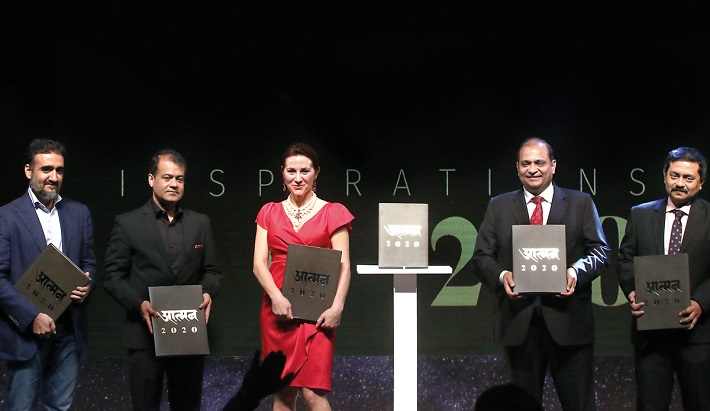 Pramod Kumar Agrawal, chairman, GJEPC, said, "The Indian gem and jewellery industry has a history of more than 5, 000 years. We always had the advantage of skilled artisans and karigars when catering to global markets.
"Today, total gem and jewellery exports account for $42 billion annually. The industry contributes around seven per cent to India's GDP and employs more than five million people. It's the time that the world is made aware of India's jewellery design potential and portray India as a 'design destination' for jewellery. The Artisan Awards is an initiative and a sincere effort to encourage the true design talent in the industry and showcase India's Design extravagance to the world."
Winners shine bright
Actress Aditi Rao Hydari was present for the grand finale, where the winners triumphed from over 550 entries and 23 shortlisted sketches. The finalists then had to get their pieces manufactured and went in for the second round of judging. The selection was based on various parameters such as design aesthetics, wearability, innovation, relevance to the theme and makeability/manufacturing. "I am in awe of the jewellery designs presented at the Artisan Awards 2019. I applaud GJEPC for organising such a brilliant initiative which not only encourages our jewellery designers but also brings to forth our country's immense jewellery designing talent at the global level," she said.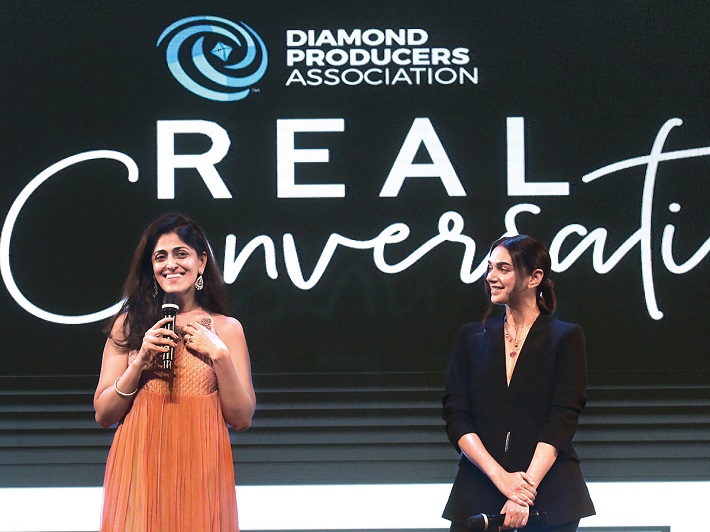 Colin Shah, the vice-chairman, GJEPC, said, "The importance of India in the global jewellery design context is growing to what it used to be historically when Indian influence on luxury jewellery was evident in the creations of Cartier, Van Cleef & Arpels and Harry Winston for the Maharajas and Nawabs. Incidentally, GJEPC chose the theme of 'Enchanted Cosmos' before it becomes the design theme for buying season 2020. We were overwhelmed to receive 550 entries across India. The theme helps designers explore the mysteries of galaxies and universes known and unknown."
While Mehul Gupta triumphed as a winner in the rings/pendant category (her piece was manufactured by Jewel Goldi), Koushik Mondal, Tanvir kumar & Co, emerged as the first runnerup and Deepika Pathya, Titan Company Ltd, came in second.
Mitali Kikani of H.Ajoomal fine jewellery bagged the winning position in the brooches/pins category closely followed by Aashna Chaudhary, Titan Company Ltd, as the first runner-up and Jayshree Tupe of A'Star Jewellery as the second runner-up.
Soukata Basu Malhotra (her piece manufactured by ace jewellery designer Anand Shah) bagged the first position in the earring/bracelets category. Soumayajit Maity of Priority Jewels Pvt Ltd. was the first runner-up while Yash Pandey of IIGJ Delhi (his piece was manufactured by Anand Shah) was the second runner-up.
GJEPC introduced another category, 'Best Product Inventory at Signature IIJS 2019'. There were eight sub-categories for this award
1. Daily-wear diamond jewellery — Shree Fine Jewels Pvt Ltd (Winner), Zunda (first runner-up) and Sphere (second runner-up)
2. Couture Diamond Jewellery — Tibarumal (Winner), Manak Diamonds (first runner-up), Splurge (second runner-up)
3. Gold Jewellery — Sawansukha Jewellers (Winner), Gold Artism (first runner-up)
4. Silver Jewellery — RK Silver & Gold (Winner)
5. Platinum — Pure Platinum
6. Coloured Gemstones Jewellery — Tara Fine Jewels (Winner), Sanskriti Jewels (first runner-up), Birdhichand Ghanshyamdas (second runner-up)
7. Kundan Meena Jewellery — VM Ornaments (Winner), Vasupati Jewellers India Pvt. Ltd. (first runner-up)
8. Pearl Jewellery — Manoj Ornaments (Winner)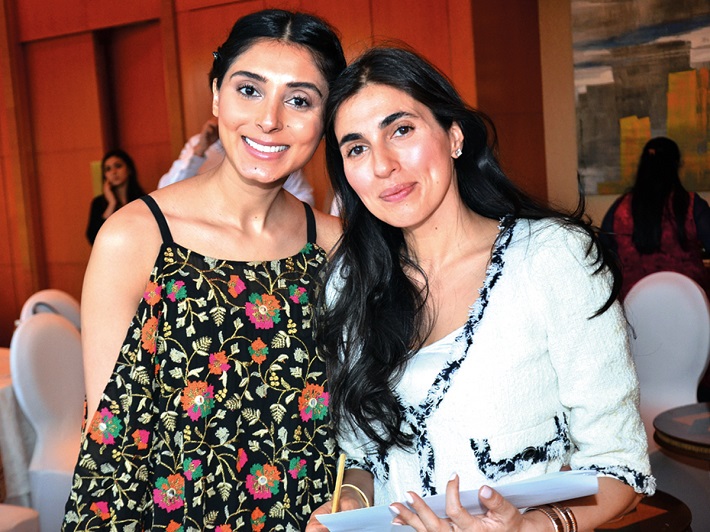 Tab on trends
In its endeavour to promote innovation in jewellery designing and elevate India's status as the centre of the design, GJEPC had commissioned a trend book named AATMAN – Inspirations 2020. The book has been curated and developed by The Futurist's team, led by international jewellery forecaster Paola De Luca. The book was launched at the Artisan Awards.
Milan Chokshi, convener, promotions & marketing of the GJEPC, said, "AATMAN – Inspirations 2020 is a significant initiative by the GJEPC. I am sure this will pave the way forward and build bridges to a new, vibrant and exciting future filled with creativity. The book covers a broad spectrum of jewellery trends in major categories such as bridal, couture and pret. It's an ideal tool for young designers, and businesses."
De Luca said, "India is reclaiming its global stature as a leading pioneer in luxury jewellery design. AATMAN – Inspirations 2020 will inspire the new generation of Indian creative leaders, providing a blueprint for key design trends, raising topical issues affecting the diamond industry, and presenting an illustrated history of India's early prominence in design."
Design Inspirations is another ambitious project of GJEPC to drive forward Indian design talent on the global stage.
It is a series of talks that focusses on educating jewellers, designers and students about the upcoming trends in gems and jewellery sector in India, Europe and the US. It gives in-depth insights into consumer behaviour patterns, aspirations, desires, emotions, feelings; and how to translate them into thematic concepts and visual directions.