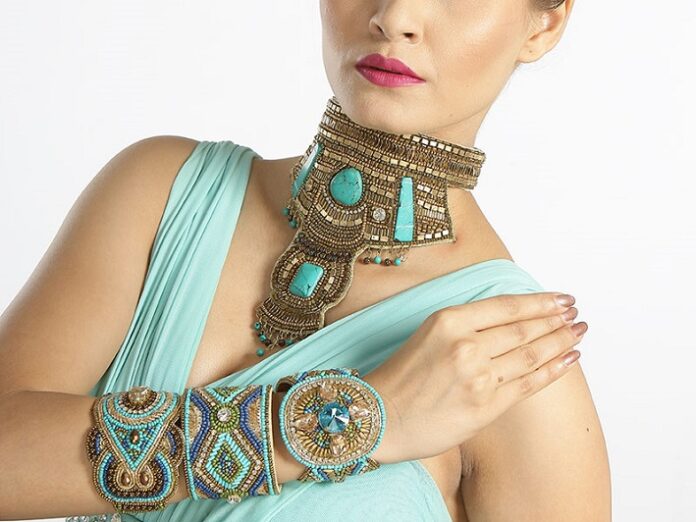 The event will take place between 1 June and 4 June
EPCH – the organizers of IFJAS- Indian Fashion Jewelry & Accessories Show, announced that they have chosen to go virtual for the benefit of all stakeholders. While design teams and artisans are virtually connected and dishing out relevant products for COVID and post COVID lifestyle, EPCH is working out ways and means for buyers and sellers to cut overheads stay safe, yet productively connect. Work up your appetite for exploring and finding new 'love em' products to uplift and woo your customers. So get ready to get the early movers advantage and do your groundwork to get a near-real and interactive digital platform to source choicest products.
Mark the dates; 1 – 4 June 2020. It is a virtual trade show composed of engaging onsite experiences; a platform to connect in real-time during the event. With well-defined displays by leading manufacturers of the finest fashion jewelry and fashion accessories in India, this show is aptly suited to its target visitors – importers, wholesalers, distributors, retailers, chain stores, brand owners, departmental stores, buying houses & agents, mail order companies, potential franchisees, designers & forecasters.
Fascinating innovations and design theories put together with mixed metals, elegant pearls, semi-precious stones, vibrant beads, horns, bone & shells, jute, wood, bamboo, terracotta, and much more feature in head to toe adornments along with interesting textile-based jewelry. Bijoux, boho chic, statement pieces, geometrics, fluid, layered, mix & match, classic and contemporary are just some of them among collections defining intelligent raw material usage, innovative techniques in the making, intricately hand-crafted or gently machine finished, beautified with the colors from nature or embellished with threads, beads or sequins.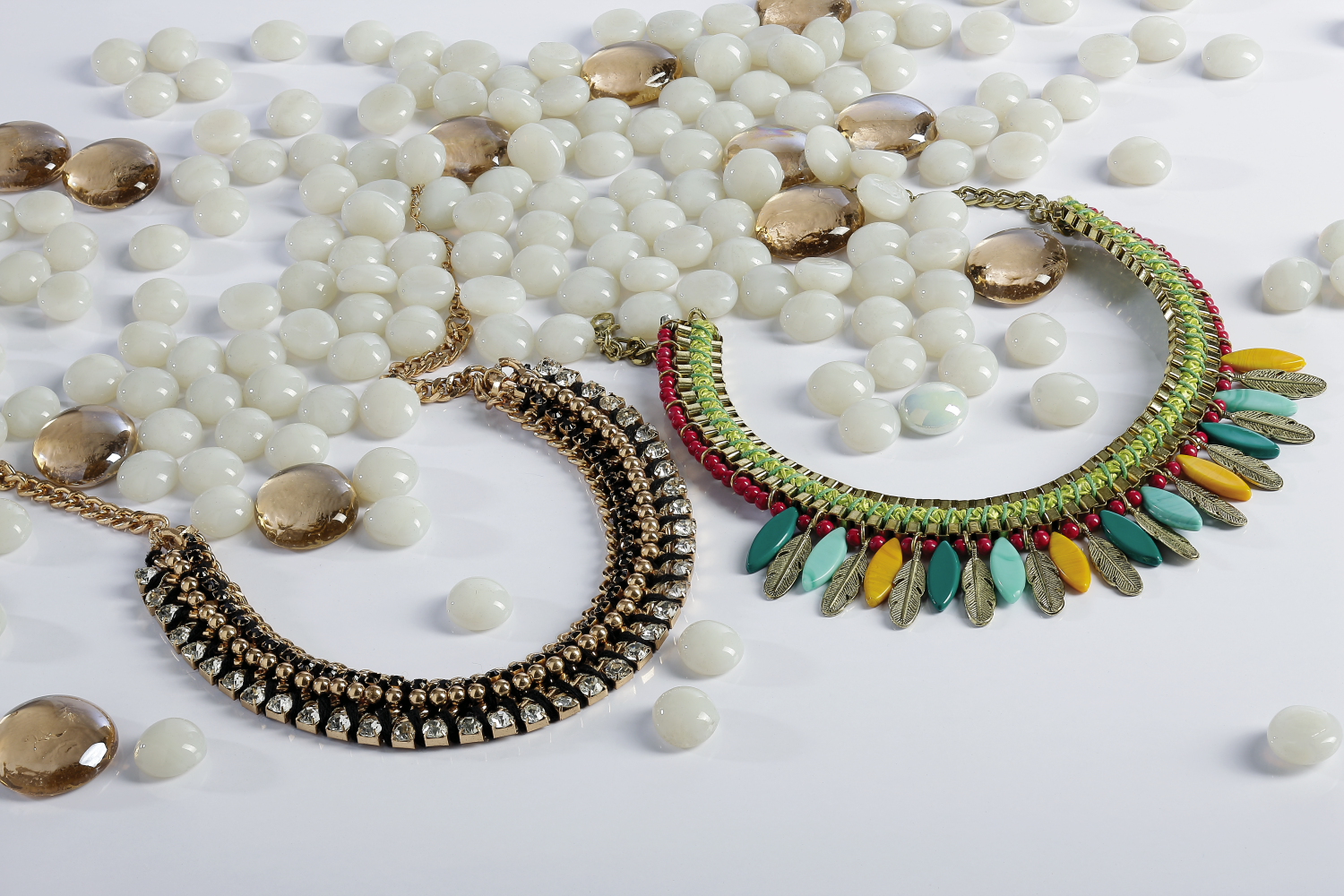 Among textile accessories are scarves, stoles, and shawls in subtle shades to those with prints & patterns, graphic designs, tone on tone effects, etc. enhanced by embroidery, different printing techniques, Indian batik, tie & dye, applique, etc. Bags for all occasions and handcrafted footwear in various raw material bases are available too. Game changers in the form of responsible fashion created from nature's derivatives like hemp, jute, water hyacinth, and eco-friendly fibers are up for grabs. Jewelry boxes & cases, bags, clutches, purses, slings, and coin bags to suit occasions and various kinds of artisanal apparel are available as well. Dainty designs, cheerful colors, prettiest prints, and exquisitely handcrafted nuances bring in a varied assortment to IFJAS. Different raw materials, applications, and re-invention of culturally backed designs through modern translations form part of the diverse range alongside fashionable protective wear.
Components too feature among sought after products at IFJAS as several importing communities from various markets prefer sourcing components for their jewelry products especially from India. This increasing consumer demand is due to the vast range of ethnic, contemporary, voguish beads, emblems, and components that India provides, especially made of glass, wood, and stone. Since every country has a prevalent trend, so along with the desire for unique and personal jewelry, there is also a preference for DIY jewelry or self-designed jewelry. Offering a unique range of wooden beads, terracotta beads, seed beads, loose amulets, shells, worked bones, stones, enamel charms, or connectors for a different variety, works well for Indian exhibitors, as these appeal to many buyers. Ramp presentations have been an integral part of the show so they continue – only digitally telecast.
IFJAS brings together manufacturers from Delhi, Agra, Noida, Mumbai, Lucknow, Jaipur, Moradabad, Faridabad, Gurgaon, Firozabad, Kolkata, Varanasi, Amritsar, and all those cities as well as manufacturing clusters for fashion Jewelry & related products, making the trade appointment a unique opportunity for buyers to explore a well-spread product range with fashion jewelry; semi-precious jewelry; belts & wallets; handbags & purses; fashion accessories; head & hair Accessories; stoles & scarves; shawls; embroidered, beaded & sequined accessories; fancy footwear; and artisanal apparel.
Over its 12 preceding editions, IFJAS has been drawing quality buyers dealing exclusively in fashion jewelry and accessories from various importing nations. The previous edition registered buyers from USA, UK, Canada, Spain, UK, Netherlands, Italy, Turkey, Portugal, Denmark, Finland, France, Slovenia, Poland, Russia, Norway, Australia, South Africa, Botswana, Mauritius, Brazil, Chile, Panama, Uruguay, Argentina, Mexico, Japan, Syria, Egypt, Hong Kong, Singapore, Malaysia, etc. The top importing nations for fashion jewelry are the USA, Germany, UK, France, Japan, Switzerland, Netherlands, Canada, Belgium, Hong Kong, Australia, Italy, and Latin American countries and India has been catering to these markets since many years.
IFJAS is an annual trade appointment organized by the Export Promotion Council for Handicrafts (EPCH), the apex organization representing handicraft manufacturers & exporters in India. EPCH facilitates its 11,000+ members to customize and offer unique styles and quality products to the global sourcing community. Well known as organizers of IHGF Delhi Fair – the world-famous and world's largest show for Home, Fashion, Lifestyle & Textiles, EPCH is recognized for its continuous pursuit of excellence. The Council provides comprehensive information about the sector to international buyers and ensures optimal interface between the Indian handicrafts industry and international buyers.
Broad product display categories:
Fashion Jewelry
Semi-Precious Jewelry
Stoles, Scarves & Shawls
Belts, Waistbands & Wallets
Hand Bags, Purses & Pouches
Head & Hair Accessories
Handmade Attires
Embroidered, Beaded, Sequined Accessories
Fancy Footwear
Beads, Stones & Components
Dresser Accessories and
Fashionable Protective Wear
Register at: www.ifjas.in/Register