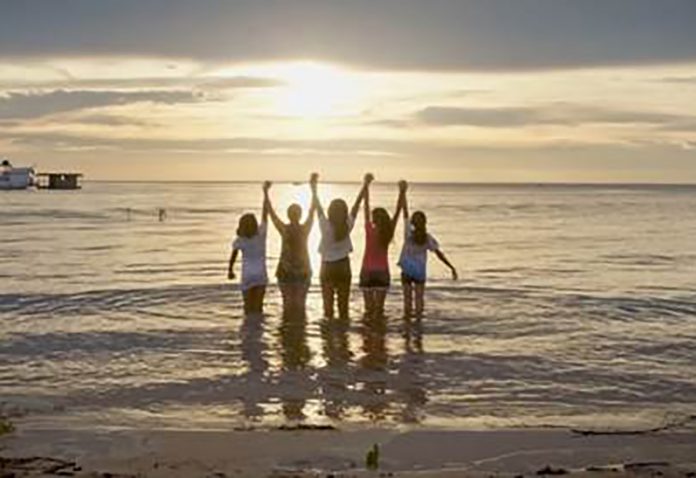 Crystal jewellery label Swarovski has made a splash with its small screen flick, which is available on streaming service Netflix.
Swarovski teamed up with the UCLA School of Theater, Film and Television to create 'Waterschool', a new film which centred on continuing the supply of fresh water.
The documentary follows the experiences of several young female students who live along six of the world's major rivers, including the Amazon, Mississippi, Danube, Nile, Ganges and Yangtze.
The jewellery maker's feature also celebrates the work of Swarovski Waterschool, a community investment program set up in 2000 that has reached almost half a million young people through 2,400 schools worldwide.
To make Waterschool, a team of seven UCLA School of Theater, Film and Television graduate students travelled across five continents to capture the moving stories of these young girls, giving voice to the generation for whom the preservation of clean water is most pressing.
Nadja Swarovski, a member of Swarovski's executive board, commented: "This project embraces principles which lie at the foundation of our philanthropic legacy – environment, female empowerment and education.
"The glimpses the film offers into the lives of six young women highlight some of the issues around water within different geographic regions, and will hopefully inspire communities to focus on education and enable change."
Teri Schwartz, dean of the UCLA School of Theater, Film and Television, added: "Key to our school's mission is providing diverse students with transformational opportunities to create stories that not only entertain, but also foster social impact. This amazing partnership with Swarovski underscores our shared belief in the power of story to enlighten, engage and inspire change for a better world."
News Source : professionaljeweller.com