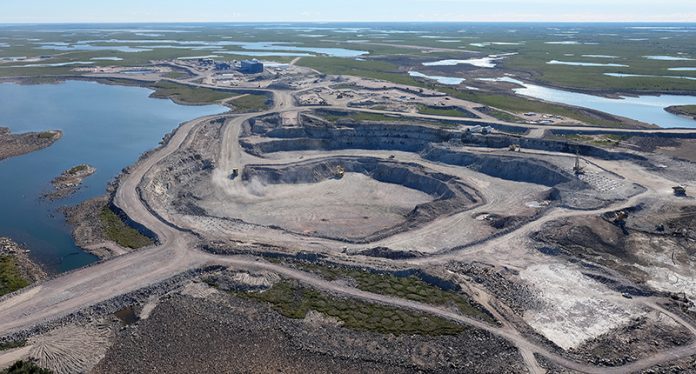 London–Early indications are that diamond jewelry demand rose globally in 2017, aided by the consumer marketing campaigns put in place for the fourth quarter, De Beers' parent company Anglo American said Thursday.
In releasing its annual results, Anglo said that the United States was once again the main contributor to the growth in demand for diamond jewelry, while demand in other markets, like India, the Gulf States and Japan, was flat or fell.
De Beers invested more than $140 million in marketing in 2017, a 19 percent increase from 2016. That money went both to promoting the Forevermark Tribute collection and to the "Real Is Rare" campaign from the Diamond Producers Association.
While global demand for diamond jewelry rose, De Beers saw sales slip 4 percent, with the company noting it was up against difficult comps from the first half of 2016.
Total revenue was $5.84 billion, compared with $6.07 billion in 2016, though underlying EBITA (earnings before interest, taxes and amortization) was up slightly. This was due to improved margins; a strong performance in Canada, where Gahcho Kué came online and Snap Lake was shut down; and Element Six, which manufactures diamonds for industrial purposes and benefited from the recovery in oil and gas markets.
EBITA rose 2 percent from $1.41 billion in 2016 to $1.44 billion in 2017.
De Beers' production was up 22 percent year-over-year, leading all of Anglo American's divisions, and sales volume rose from 30 million carats to 32.5 million carats.
The company mined 33.5 million carats of rough diamonds in 2017, compared with 27.3 in 2016.
Anglo said the increase in diamond production was the result of stronger trading conditions and the contribution from Gahcho Kué, the mine in Canada that went into commercial production in March 2017.
De Beers' top-producing mines were those in Botswana (operated in partnership with the government of Botswana as Debswana), followed by South Africa, Canada and Namibia (operated in partnership with the government as Namdeb Holdings).
The average realized price De Beers got for its diamonds dropped 13 percent, from $187 per carat to $162 per carat.
This was due to stronger demand for lower-value goods in the first sight of the year, which came from Indian diamantaires restocking after recovering from the country's demonetization program, and the ramp-up in production at mines that produce lower-quality diamonds, including Orapa and Gahcho Kué.
In 2018, Anglo said improving global macro-economic conditions indicate that diamond jewelry demand should continue to grow, though it will be dependent upon a number of factors, including how tax cuts in the U.S. impact consumer spending.
Diamond production is forecast to increase to 34-36 million carats.
News Source : nationaljeweler.com