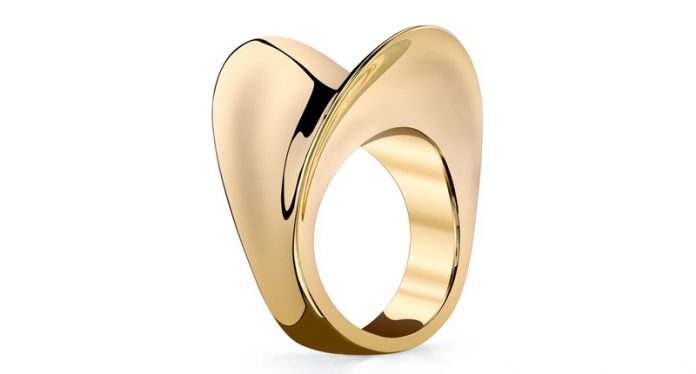 London–Worldwide demand for gold jewelry saw its first annual increase since 2013 last year, the World Gold Council said.
In its Gold Demand Trends report for 2017, the WGC reported demand for gold jewelry was up 4 percent worldwide to 2,135.5 tons, though it added that demand is still weak "in a historical context."
According to Kitco, the average price of gold in 2017 was $1,257.12 per ounce.
The United States, India and China were the main drivers of the increase, together accounting for 78 of the 82-ton increase in the worldwide demand.
The U.S. market returned to growth in 2017; annual gold jewelry demand in the U.S. was up 3 percent for the year to 122.1 tons, with fourth quarter demand reaching an eight-year high and annual demand reaching a level not seen since 2010.
An "encouraging economic environment" that buoyed consumer sentiment helped to drive demand for gold jewelry.
According to the World Gold Council, online sales accounted for an increasingly larger share of jewelry demand. This trend played to the strengths of the larger, higher-end retailers, it said, while lower-end mass-market retailers suffered.
Despite the recovery in the U.S. in 2017, the WGC noted it still is a "long way from previous levels."
20180209_US-chart: Gold jewelry demand in the U.S. dating back to 2010
In other countries, Indian gold jewelry demand was up 12 percent in the full year, due in large part to a weak 2016, while China was up 3 percent.
Smaller Asian markets were weaker in demand in both the fourth quarter and the full year, with the exception of Indonesia and Vietnam, and annual demand in Turkey and the Middle East also were down.
Europe also saw its third consecutive decline in annual gold jewelry demand, attributed in large part to weakness in the U.K., where demand suffered due to Brexit concerns, the WGC's report said.
Global gold demand across all categories (not just jewelry) was down by 7 percent to 4,071.1 tons.
Fourth quarter demand rallied to increase 6 percent year-over-year to 1,095.8 tons but the WGC said it was still "too little too late" to save the full-year performance.
Total gold supply in 2017 also was down, declining 4 percent.
This was led by a 10 percent decrease in recycling of the precious metal, due in large part to the unusually high levels reported in 2016, and partially offset by a slight increase in mine production to 3,268.7 tons in 2018, the highest annual total in the WGC's records.
News Source : nationaljeweler.com