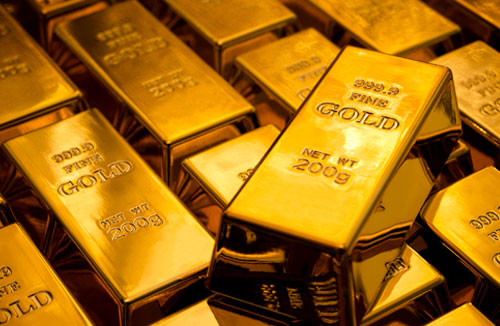 Global gold prices soared to near US$ 1340 per ounce during trading on Monday, Sept 4, a little below the US$ 1349 per ounce recorded in early September 2016 as political tensions intensified following reports of North Korea having conducted another nuclear missile test. While the price subsequently declined marginally, the yellow metal has now moved firmly past US$ 1300 after hovering around US$ 1250 levels over the last few months.
The trend of rising prices had begun a little over a month earlier and has been fuelled by the growing political frictions in different parts of the world, as well as persistent uncertainty on the economic front in most countries. Apart from the N. Korean tensions, the last few months have seen important personnel changes in the White House and simmering stress over trade and immigration policies.
The instability is occurring against the backdrop of the ups and downs in the expected revival in the US economy with the dollar once again dropping significantly against other currencies, and the prospects of a third rate hike in the US before the year end, which had seemed strong a while ago, dimming substantially.
As a result, gold has virtually recovered all the ground that it had lost following the unexpected victory of President Trump in the US presidential election last year, and is unlikely to return to lower levels seen earlier this year in the short to medium term.
While the rising price will impact demand for some time, analysts say that the jewellery industry prefers stability even at higher levels over continued short- and medium-term volatility. Uncertainty over the direction in which prices will move every few days is a bigger deterrent for consumers than steady higher prices, they add.
In India, gold supply has already been hit since the implementation of GST, with banks and other importing agencies having to pay a 3% GST on gold imports. Volatility and higher prices may act as a further dampener on demand.
News Source: gjepc.org