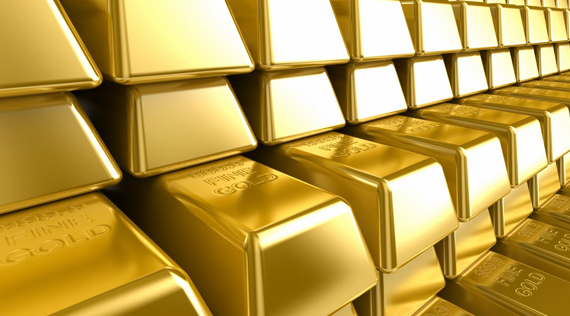 The New Year has begun on a mixed note for gold, with prices closing 2016 at US$ 1,150 per ounce levels, registering an 8.4% rise during the preceding 12-month period, the first annual gain in the last three years, and the largest rise since 2011. However, this gain has to be seen against a somewhat sharp decline of about 12% over the second half of the year, and a steady fall during every one of the last six weeks of 2016.
The lacklustre sentiment that prevailed towards the end of last year, dominated trading during the first day of 2017 as well. Prices remained largely flat, or dipped marginally in the Eastern and Asian markets, a trend that is expected to continue for some time. The factors that dulled demand over the last few weeks of the year – a stregthening US dollar and very weak physical demand in India post demonetisation, are expected to keep the market subdued at present, unless something new, drastic and unexpected comes suddenly into play.
An important aspect that will influence price trends in the near term is the movement of the US Fed rate. With better economic indicators, the indications are that the rate, which has only been hiked twice since 2009, once each during the last month of 2015 and 2016 respectively, may see three increases during 2017. If that happens, and the dollar gets further strengthened, then investor interest in the yellow metal, which has influenced prices over the last year, is likely to decline even further.
Most commentators have also observed that the market is seeing some other fundamental changes with possible longer term implications. They have pointed out that the sharp rise in prices over the first six months of the year was largely investor-led, driven by global economic uncertainities, with the unexpected Brexit vote causing a sharp spurt in the short term around mid year. But, the downturn since then has been a result of a more complex play, particularly the unique fall in physical demand from the two largest gold consuming markets, China and India.
In both countries, various policy measures and legislations are curbing the cash-based and often non-reported trade in gold and gold jewellery, leading in the short to medium term to a significant contraction in demand. Observers have pointed out that while in the past, a decline in prices often spurred a spike in physical demand, this correlation has been missing from the market in the last couple of months. While many are of the opinion, that this could be a temporary phenomenon, others opine that the effects of this transformation could be more long lasting.
News Source : gjepc.org