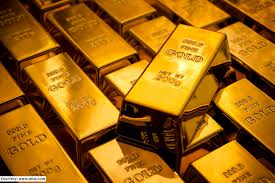 The announcement by the US Federal Reserve that it has it was increasing its rate by 25 basis points bringing the expected target for the federal funds rate to between 0.5%-0.75%, the first increase since December 2015, pushed gold prices to their lowest levels in the last ten months. Prices touched levels of US$ 1135 per oz, before staging a marginal recovery, even as the dollar strengthened to a 14 year high and rose against several international currencies.
Though the rate hike had been widely expected, with prices of the yellow metal sliding earlier in the week, the announcement by the Federal Open Market Committee (FOMC), nd the US Fed Chair Janet Yellen indicating that there could be three rate increases in 2017 as against the previously expected two, had pushed prices even lower.
The announcement comes against the backdrop of some expected shifts in economic policy once president-elect Donald Trump assumes office. It was also based on recent positive data on pick up in economic activity in the US, plus expectations of further strengthening in the labour market and a rise in inflation. The FOMC already revised its outlook for GDP growth very marginally – to 1.9% from 1.8% for 2016, and to 2.1% from 2.0% for 2017.
Investor interest in the yellow metal has perceptibly declined in recent weeks. The holdings of the world's largest gold-backed ETF, SPDR Gold Trust, have dropped by about 10% since November, and fell by a further 0.8% yesterday.
In a statement released a couple of days ago, the World Gold Council reported that in value terms, total holdings in physically-backed gold exchange-traded products (ETPs) stood at US$84.9bn, 12% lower than at the end of October, while total quantity held declined by 120.7 tonnes, or about 5%, to 2,240.5 at month end.
The WGC said that selling pressure was seen across all geographical regions during this period.