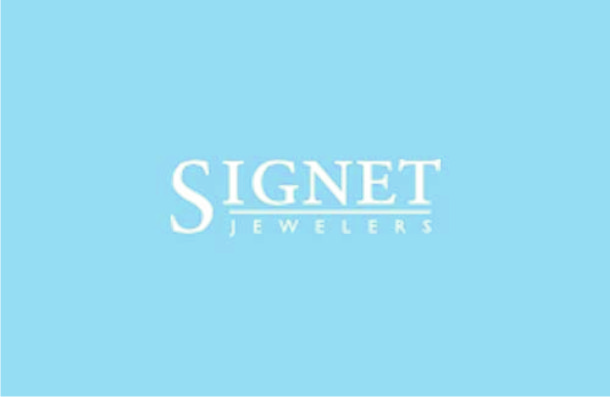 Signet Jewelers Limited announcing its results for the 13 weeks ended May 5, 2018 (first quarter Fiscal 2019) reported a revenue of US$ 1,480.6 million for the period as compared to a revenue amounting to US$ 1,403.4 million for the first quarter of the previous year.
"Signet's total sales were US$ 1.5 billion, up 5.5%, in the 13 weeks ended May 5, 2018 (first quarter Fiscal 2019) on a reported basis and up 4.3% on a constant currency basis. Total same store sales performance was (0.1)% versus the prior year quarter," the Company said summing up the results.
"Same store sales (SSS) (were) essentially flat with prior year quarter," the Company added.
Some of the reasons that the Company attributed to the increase of US$ 77.2 million in total sales during the quarter was the positive impact of the addition of James Allen(acquired in September 2017);a calendar shift due to the 53rd week in Fiscal 2018; the application of new revenue recognition accounting standards; and foreign exchange translation benefit.
"These factors were partially offset by the impact of net store closures and same store sales performance," Signet stated.
Further, Signet reported that eCommerce sales increased across all segments and accounted for 9.9% of first quarter sales, up from 5.8% of total sales in the same period of the prior year.
In North America, same store sales increased 0.6%; average transaction value increased 5.0%; and the number of transactions declined by 2.9%.
At Zales and Piercing Pagoda same store sales increased by 8.9% and 7.2% respectively; while Kay same store sales decreased 1.9%.
"Bridal and Fashion sales increased in the quarter as they benefited from a greater percentage of newness in product assortment, offset by declines in the Other product category driven by a strategic reduction of owned brand beads," Signet reported. "Bridal performance was driven by strength in solitaires, the Enchanted Disney Fine Jewelry®, Neil Lane® and Vera Wang Love® collections partially offset by declines in the Ever Us® collection. Fashion performance was primarily driven by gold jewellery items and new fashion rings."
However, for the Company's International segment, same store sales decreased by 6.7%; though average transaction value increased 2.9% and the number of transactions decreased by 8.3%.
"The same store sales decline was driven by lower sales in diamond jewellery and fashion watches, partially offset by higher sales in prestige watches and eCommerce," Signet explained.
The Company's gross profit amounted to US$ 484.8 million (32.7% of sales} and was down 230 basis points "and included a 60 bps unfavorable impact related to James Allen, which carries a lower gross margin rate", Signet said.
Other operating income for the period stood at US$ 22.1 million as against US$ 76.9 million in the first quarter of the previous year, decreasing by US$ 54.8 million or 71.3%.
In the reporting period, Signet's GAAP operating income/(loss) amounted to US$(574.2) million or (38.8)% of sales, compared to US$ 115.3 million or 8.2% of sales in prior year first quarter.
While the Company declared GAAP diluted earnings per share (EPS) of US$ (8.48) – "including the impact of a non-cash impairment charge related to goodwill and intangibles, loss recognised on held for sale non-prime receivables and restructuring charges" – it reported a non-GAAP EPS of US$ 0.102.
"As we begin to implement our Signet Path to Brilliance transformation plan, we remain focused on driving operational improvement by executing on our Customer First, OmniChannel and Culture of Agility and Efficiency pillars," said Chief Executive Officer of Signet Jewelers, Virginia C. Drosos. "In the first quarter, we saw signs of stabilisation in our overall sales and once again achieved double digit growth in eCommerce."
She added: "Looking ahead, we expect second quarter revenues to be impacted by a tougher prior year same store sales comparison and calendar shifts. We are maintaining our full year 2019 guidance and are intensely focused on laying the foundation to support improved performance in the holiday season. While progress will continue to be gradual and incremental, we are confident Signet is on the right path to achieve long-term sustainable, profitable growth."
Signet's Board of Directors declared a quarterly cash dividend of US$ 0.37 per share for the second quarter of Fiscal 2019, payable on August 31, 2018 to shareholders of record on August 3, 2018, with an ex-dividend date of August 2, 2018.
News Source : gjepc.org