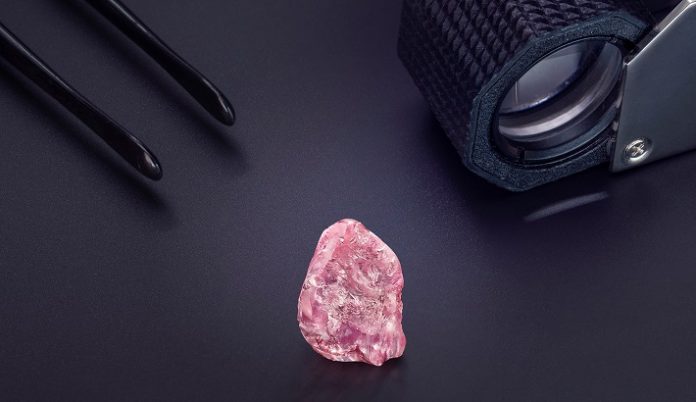 Graff has unveiled the polished pink diamond it cut from the 13.33-carat rough it purchased from Gem Diamonds in March.
The jeweler set the pear-shaped, 5.63-carat, fancy-vivid-purplish-pink stone in a rose-gold ring. Two pear-shaped shoulder stones, also cut from the same rough, flank the center diamond.
Gem Diamonds recovered the rough — the largest pink it has unearthed since 2011 — from its Letšeng mine in Lesotho in February. Graff bought the stone, which it named the Graff Lesotho Pink, for $8.8 million, or $656,933 per carat, a record per-carat price for a Letšeng diamond.