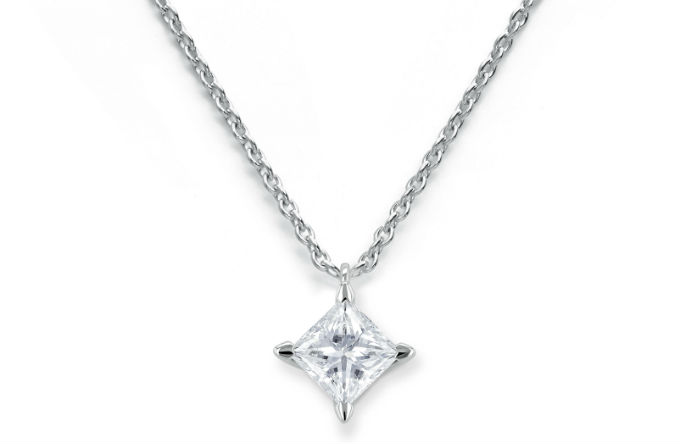 Gübelin Jewellery is offering a selection of diamond jewellery pieces in timeless and well-loved designs.
According to the jeweller, all its diamonds that weigh more than 0.50 carat are accompanied by two gemmological reports – one from Gübelin Gem Lab and another from the Gemological Institute of America.
Headlining its product offerings are jewellery pieces featuring princess-cut diamonds. Princess cut is a relatively modern cut developed in the early 1980s, with a shape reminiscent of an inverted pyramid. The rectangular shape gives the diamond a modern and unique radiance, Gübelin Jewellery noted.
A trio of diamonds in one jewellery piece – be it a ring, necklace or a pair of earrings – is another classic jewellery design that's perfectly executed with brilliant diamonds.
Gübelin Jewellery also offers a collection of jewellery pieces with diamonds weighing 2 carats or more. This includes among others a radiantly beautiful white gold ring with a 2.12-carat brilliant-cut diamond and two pear-shaped diamonds totalling 0.68 carat.
"Diamonds are among the world's most treasured gems. The latest pieces from Gübelin Jewellery make the most of their incomparable fire," remarked the jeweller.
News Source : jewellerynet.com