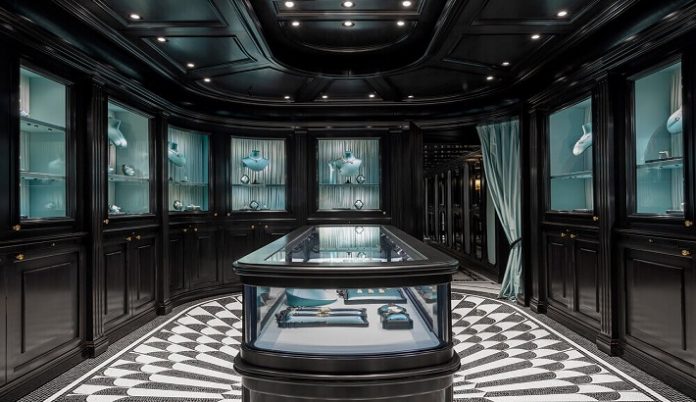 Gucci, the Italian luxury brand known for its fashion and leather goods, has forayed into the area of high-end jewellery with the launch of its first dedicated boutique in Paris's Place Vendôme.
The highlight of the boutique is the special collection of jewellery entitled Hortus Deliciarum (Garden of Delights), created by Gucci's Creative Director Alessandro Michele.
"Hortus Deliciarum is inspired by the poetic and kaleidoscopic universe of Creative Director Alessandro Michele and echoes the eclectic quixotism of his vision, drawing on motifs that are dear to him and are symbolic of Gucci's distinctive canon of house iconography," Gucci said in a press release.
Alessandro took part in the vibrant youth culture of post-punk Europe as a teenager, recounts the Gucci website, adding that "his interest in street style lives on in his designs today".
Alessandro has left a trail of successes behind him working with various brands. Gucci says of him: "Responsible for all of Gucci's collections, product categories and the company's global brand image, Alessandro Michele's unique understanding and appreciation of the historical codes of the House, combined with his contemporary sensibility, has created a compelling new narrative for the brand."
The Hortus Deliciarum collection included over 200 creations; with many of them said to be one-of-a-kind pieces. "The collection's inspiration stems from interpretations surrounding the mythical gardens of Eden, Arcadia, and Xanadu, while also drawing from the organic hues and symbolism of nature," one media report says.
The opening of the boutique and launch of the new collection on July 4, 2019 was celebrated with a gala dinner, at which Alessandro Michele and President & CEO Marco Bizzarri welcomed guests, who included parent company Kering's Chairman and Chief Executive Officer Francois-Henri Pinault.
Following the dinner, friend of the House, musician, singer, songwriter and producer Florence Welch, who is also Gucci's jewellery ambassador, gave a special performance.
It was a Gucci evening all the way. The Company says: "She wore a Gucci Cruise 2020 vintage ivory plissé crêpe voile long sleeve gown with embellished collar, sequin and bead embroidered cuffs and gold braided belt detail with platinum metallic leather high heel sandals and a head accessory in metal with aged gold finish and black grosgrain elastic band. She completed her look with a Gucci High Jewelry ring in yellow gold with yellow beryl and yellow sapphires and a Gucci High Jewelry ring in yellow gold, garnet and diamonds."
Pic Cap: Gucci's new boutique at 16, Place Vendôme, Paris
Pic Courtesy: Gucci
News Source: gjepc