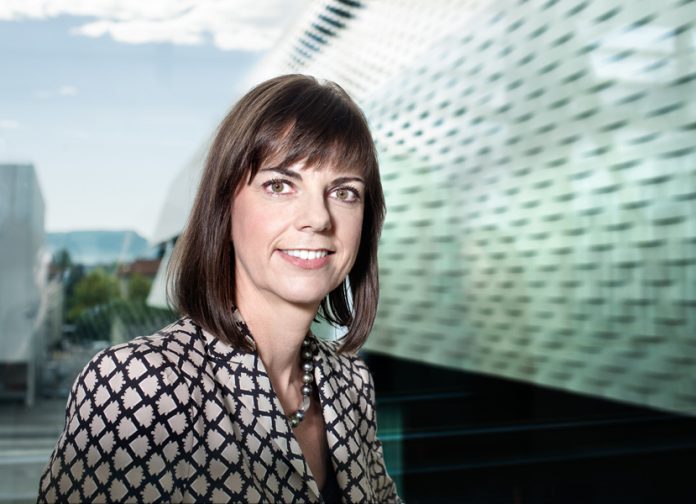 Longstanding managing director of Switzerland-based trade show Baselworld, Sylvie Ritter, has resigned.
Ritter has spent over quarter of a century at MCH Group, which runs Baselworld, and 15 as managing director of the prestigious jewellery and watch event.
"After 26 years with the MCH Group – 15 of which were as managing director of Baselworld – it's time for me to start something new and take on new challenges", says Sylvie Ritter in explaining her decision.
A statement from MCH Group chief executive officer, René Kamm, suggests every effort was made by the organisation to keep Ms Ritter.
He says: "We very much regret her departure and I would like to thank her on behalf of the entire MCH Group for her extraordinary commitment during her many years of activity within our company. She has shaped and directed Baselworld with great passion and professionalism."
The industry's steering committee for Baselworld, known as the Comité Consultatif, also expressed regret.
"Sylvie Ritter has made her mark on Baselworld for decades and has been the most important personal contact for the exhibitors at Baselworld," shares François Thiébaud, president of the committee.
Michel Loris-Melikoff, director of MCH Beaulieu Lausanne, will take over as managing director of Baselworld immediately.
Loris-Melikoff is a 53-year-old lawyer who started his career in private banking, before entering the event industry 20 years ago. After six years as president of the Zurich Street Parade, he took over the management of an event agency that drew up and implemented concepts for national and international events staged by international sports associations, public entities and private companies. He joined MCH Group in 2014.
"We will be expanding the Baselworld team and further developing the event to continue along the path of quality enhancement and to meet the challenges of the future", explains the new managing director. "We will also be setting new accents so as to position Baselworld as the leading marketing and communication platform for the industry. We are tackling this task with a large number of new ideas and with valuable inputs from exhibitors, visitors and the media."
This year's Baselworld was considerably smaller, with around half the number of exhibitors it hosted during its peak years, but all major participants declared it a success and have signed up again for next year's show.
Rolex, Patek Phillipe, Breitling, Swatch Group, LVMH and Citizen Watch Company are among the biggest players to sign on the dotted line.
In the official statement the show says it has come up with an initiative to help the jewellery segment.
In order to improve the show as a communications platform, Baselworld 2019 will be open an entire day for the media representatives.
The exhibition newspaper Baselworld Daily News will be coming back in printed form in parallel with enhanced digital information and communication initiatives for exhibitors, visitors and the media.
News Source : professionaljeweller.com