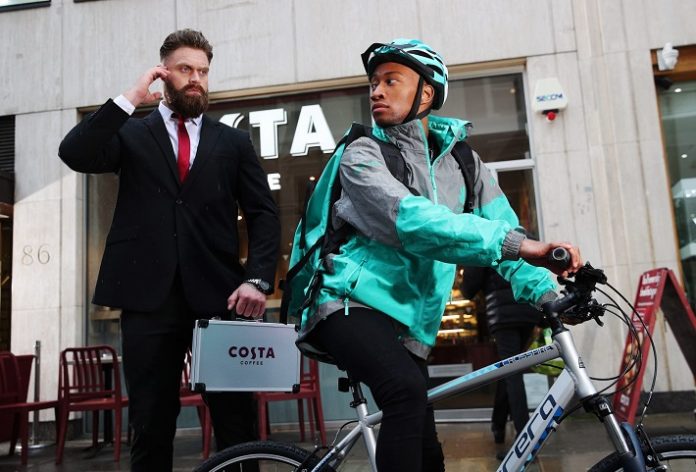 A London jeweller has partnered with Costa and Deliveroo to offer recipients of the coffee shop's new Ruby Cocoa Hot Chocolate the chance to win an actual ruby.
The Ruby Cocoa Hot Chocolate hit Costa's menu this week where it'll stay until Valentine's Day. In a bid to get more people to order via Deliveroo, the two companies have teamed up with London jeweller, Shepherd & Taylor, to launch a 'Deliveruby' campaign.
This campaign will see customers who order the drink through the Deliveroo app get entered into a random prize draw.
Five customers will then be selected at random to win one ruby each, worth £5k, provided by Shephard & Taylor.
This means five hot chocolate drinkers will turn their £3.50 disposable purchase into a sparkling, last-a-lifetime gemstone.
Costa Coffee's global digital and loyalty director, Arslan Sharif, says: "As the nation's favourite coffee shop we want to deliver digital innovations, such as delivery, which will enhance and elevate the customer experience, so what better way to mark our first anniversary with Deliveroo than by sharing the love with even more customers across 50 nationwide Costa Coffee stores.
"The Ruby Cocoa Hot Chocolate is the most instagrammable drink of the season and is the perfect order for your loved one this Valentine's Day – you could say it's a 'gem' of a gift."
News Source: professionaljeweller