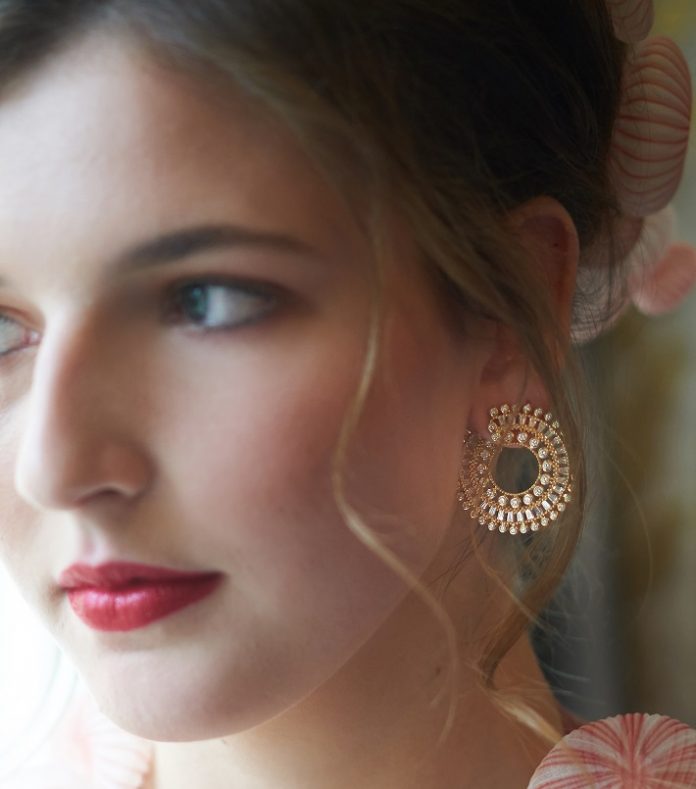 Harakh Mehta is proud to announce that his namesake brand HARAKH has been named a fine jewelry finalist in the 2020 Fashion Group International (FGI) Rising Star Awards and a finalist for the first-ever sustainability award. Harakh Mehta will join other distinguished nominees, FGI members, board members, and sponsors for the 23rd annual luncheon and awards ceremony held in their honor at Cipriani 42nd Street in Midtown Manhattan on Tuesday, January 28, as the fashion industry fetes the extraordinary accomplishments of emerging talents and entrepreneurs.
In 2017, the fourth generation diamantaire established his own high jewelry brand, HARAKH, based out of Mumbai and New York. From the brand's appointment as the Official Jeweler of le Bal, Paris in 2019 to these FGI nominations, the brand has been met with growing acclaim at every turn.
"I established HARAKH haute joaillerie brand to bring a spirit of joy to high jewelry. I am overwhelmed with the tremendous growth and positive reception that the brand has received in a short span of time. To be counted amongst the distinguished pantheon of past and present FGI nominees is already a great honor," says Harakh.
Being compassionate of the environment is something close to Mehta's heart. From conception to completion, he takes great care personally through all the steps of creation to ensure a sustainable approach. He also deeply values transparency in all aspects of crafting his exceptional jewelry. Mehta's manufacturing facility in India was the first to be certified by the Responsible Jewellery Council's stringent 2013 Code of Practices. HARAKH is also a Fairmined Licensee Brand.
"Ever since I can remember, spirituality, and sustainability have been a part of my very DNA and this extends to my daily lifestyle as part of my value system," says Mehta.
The new FGI Rising Star Sustainability Award will be sponsored and presented for the first time by Maison de Mode and the company's cofounders Hassan Pierre and Amanda Hearst. Heading into the 2020 FGI Rising Star Awards, Mehta's vision and higher purpose sets HARAKH apart as a rising talent to watch.
About HARAKH
Harakh Mehta founded his eponymous brand for a higher purpose, to impart joy in every HARAKH creation. After all, the name HARAKH in his native language means exactly that "a deep sense of joy and happiness," a philosophy which is cemented in the simple "tear of joy" HARAKH logo which is stamped on every piece of haute joaillerie. HARAKH haute joaillerie goes beyond the usual standards of high jewelry, with every detail richly finessed and expertly crafted to the highest standard, featuring only rare and exceptional DEF color, IF-VS clarity diamonds set in 18-karat gold or platinum. HARAKH limited edition pieces have been auctioned by leading houses and have earned a reputation for quality craftsmanship, gaining a loyal, global clientele that includes royal families, sports figures, celebrities, and prominent personalities from the entertainment world.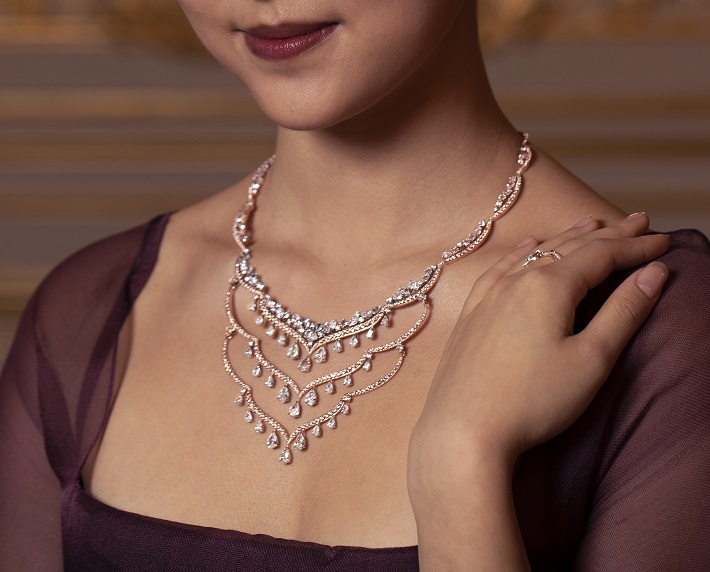 About Harakh Mehta
Harakh was exposed to the world of jewellery from a young age, coming from a long line of diamond cutters and polishers. Born and raised in Mumbai, he completed his graduation from the US. After a brief stint in management consulting, Harakh turned his focus on jewellery and returned to his native India to join the family's gem and jewellery business. He is a passionate jeweller, deeply rooted to his culture and inspired by his ancestral background from the land of Gujarat and Rajasthan. Harakh currently resides in Mumbai with his parents, wife and children. He is an avid traveler and practices yoga and meditation. www.harakh.com
About The Fashion Group International
Founded in 1930 by 17 accomplished women, Fashion Group is a global, non-profit association whose mission is to provide resources, connections and career support for 5000 members. Fashion Group is an essential industry resource to connect members to information, inspiration, education, events, industry leaders, global resources, historic archives, established professionals, new talent, innovators, tastemakers and award winners, and most importantly each other to create amazing things. In 2020, the advances in technology will allow FGI to fulfill the mission in new and exciting ways.