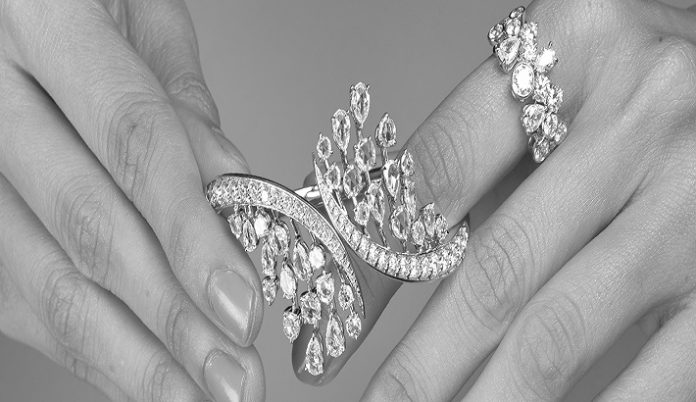 High jewelry house, HARAKH has been named the new official and exclusive jeweller of le Bal, Paris 2019. For the occasion, founder and fourth generation diamantaire Harakh Mehta has curated an exceptional collection of haute joaillerie designs that captures the singular elegance of le Bal, Paris, one of the world's most elite and prestigious annual social gatherings. Each of the 20 participating Le Bal debutantes will have the opportunity to choose a special HARAKH piece to enhance their haute couture and couture ensembles at the formal, invitation-only débutante ball, which will be held November 30, 2019 at the Shangri-La Hotel, Paris.
"HARAKH pieces are unique. We only work with brands whom we believe and trust in, and we are delighted to collaborate with Harakh Mehta. He is not just an expert diamantaire but also a wonderful person. We cannot wait to see the custom-made jewelry that he has created for the le Bal 2019," said le Bal Founder and CEO Ophélie Renouard.
Along with each precious jewel, débutantes will also receive a personal note from Harakh that details the jewels' journey origin story, from concept to creation. Like all HARAKH designs, the pieces that have been specially curated or le Bal, Paris 2019 are made with only the finest materials and have been infused with spirituality and the joyful spirit that characterizes the brand. After all, the name HARAKH in his native language means exactly that – "a deep sense of joy and happiness," a philosophy that is cemented in the simple 'tear of joy' HARAKH logo which is stamped on every piece.
HARAKH haute joaillerie is richly finessed and expertly crafted to the highest standard, featuring only rare and exceptional DEF color, IF-VS clarity diamonds set in 18-karat gold or platinum. HARAKH limited edition pieces have been auctioned by leading houses and have earned a reputation for quality craftsmanship, gaining a loyal, global clientele that includes royal families, sports figures, celebrities, and prominent personalities from the entertainment world.
"It is a great honor to join le Bal, Paris as the exclusive haute joailleire partner for 2019. Above all, with our debut collection for the event, I wanted these haute joaillerie creations to celebrate the utter joy and elegance of this extraordinary event, both for the distinguished participating débutantes and for myself as their exclusive diamantaire," said HARAKH Founder, Harakh Mehta, "My hope is that these pieces of jewellery ––not only shine on each deb's special day in Paris at le Bal, but that they keep the memory of this special occasion for a lifetime."
About Harakh Mehta
Harakh was exposed to the world of jewellery from a young age, coming from a long line of diamond cutters and polishers. Born and raised in Mumbai, he completed his graduation from the US. After a brief stint in management consulting, Harakh turned his focus on jewellery and returned to his native India to join the family's gem and jewellery business. He is a passionate jeweller, deeply rooted to his culture and inspired by his ancestral background from the land of Gujarat and Rajasthan. Harakh currently resides in Mumbai with his parents, wife and children.
About le Bal, Paris
Each year, Ophélie Renouard brings together about only 20 vibrant young women and their cavaliers. The cavaliers wear white tie, and the haute couture and couture houses each dress a Deb for the event. It is the only Charity ball in the world where the Debs wear haute couture and couture. Le Bal in Paris is also the only débutante ball in the world which is by invitation only. It is not possible to buy tickets to attend or take part in le Bal in Paris.