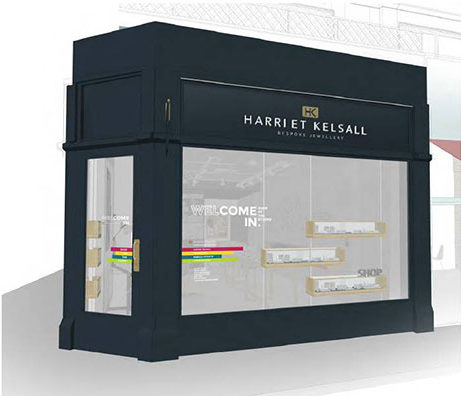 Harriet Kelsall Bespoke Jewellery will be opening a store in London next year.
The third boutique for the British retailer, and first in London, will be located in Primrose Hill, just moments away from the green open spaces of Regent's Park.
Renovations are well under way and what was once an empty, dilapidated space is now being transformed into a retail environment combined with a working design studio.
The Harriet Kelsall Bespoke Jewellery boutique will provide customers with a unique retail experience, whereby they can mingle with qualified jewellery designers, and create personal and ethical pieces in a relaxed high street setting.
"We are very excited to be opening our first London store in the heart of Primrose Hill," founder, Harriet Kelsall, tells Professional Jeweller. "80% of our customers have historically always come to us from London and so this will make it easier for them. "
She continues: "We chose Primrose Hill because it is a place for specialists and experts, so we feel that we fit there. It's also where Tim and I lived when we first met 20 years ago, so we love the community in the area."
For the London store, the company is looking to recruit a design assistant and assistant retail manager. More information on the opportunities available can be found on the official Harriet Kelsall Bespoke Jewellery website.
Kelsall concludes: "We aren't conventional retailers but instead are a combination of a design studio and a retail space so that makes us a little different."
News Source: professionaljeweller.com