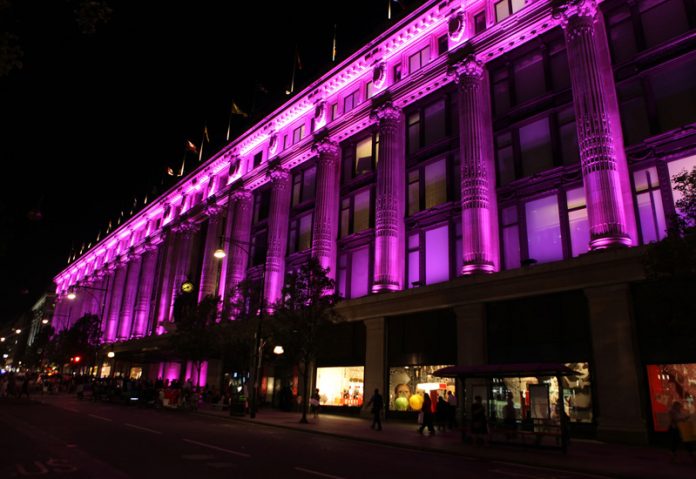 Selfridges has managed to retain its titles as the 'Best Department Store in the World' for the fourth time.
The British department store was internationally recognised as the Best Department Store in the World 2018 during a ceremony held at the end of the Global Department Store Summit, organised by the Intercontinental Group of Department Stores, last week.
Best known for its flagship on Oxford Street, London, which opened in 1909, Selfridges will preserve its title until 2020.
According to the International Group of Department Stores, the prestigious award recognises an "exceptional world player" that displays innovation and outstanding performances in all retail segments to all stakeholders. Criteria for the award include an enviable profile; successful developments and executions of product, store, online and service innovation strategies; delivery of an outstanding in-store experience; excellent customer service, and strong financial performance.
For Selfridges, the award comes as it continues to undergo its multi-million-pound transformation, which sees the department store developing the industry's largest accessories hall on the ground floor of its London flagship store.
The department stores managing director, Anne Pitcher, comments: "We are thrilled to have Selfridges recognised again as the best department store in the world.
"This award is a huge honour and perfectly timed, as we near the completion of our transformation programme for Selfridges London" added Pitcher. "It is also a great tribute to the commitment of our teams and gives us even greater inspiration to exceed our customers' expectations, in delivering extraordinary experiences."
Intercontinental Group of Department Stores is the largest association of department stores worldwide and counts 37 members from 35 countries on five continents. Its Global Department Store Summit, held every two years, is the world's only department store-focused discussion platform. The award ceremony marked the culmination of the summit, attended by over 380 prominent executives and stakeholders from the world over.
News Source : professionaljeweller.com