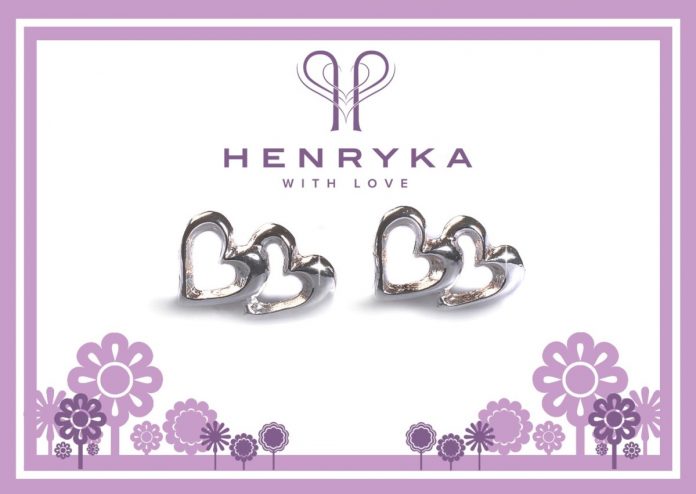 British jewellery brand Henryka has introduced a special Mother's Day 'gift with purchase' promotion to support its retail partners.
Retailers can purchase the best-selling silver heart link earrings (RRP £25) for 50% off their typical trade price of £10 + VAT. They can then be used as a 'free gift' with any purchase of Henryka jewellery pieces until Sunday, March 11.
For the first time, this special occasion promotion has been streamlined across all Henryka touchpoints, including its e-commerce store, own-brand boutique in Hereford and its entire portfolio of retail partners – now more than 65 across the UK.
This ensures all Henryka customers, no matter where they are, can enjoy the same brand benefits.
Henryka founder and director, Anna Emmett, comments: "As our account numbers have grown to more than 65, we realised the urgent need to streamline our promotional initiatives across all channels. As a result, our Mother's Day 2018 campaign marks another milestone in the growth of Henryka and offers a blueprint for future sales incentives, especially around Christmas, Valentine's Day, Father's Day and more."
Mother's Day has always been one of Henryka's busiest buying periods, with year-on-year sales rising since the brand's conception in 2006.
Popular collections this year include the new Striped Flint range, Stag, Lotus Flower and pieces set with carved amber roses.
News Source : professionaljeweller.com