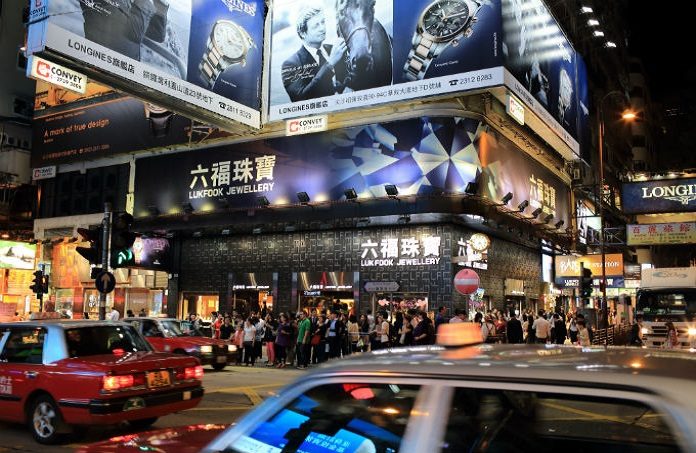 Jewellery sales in Hong Kong were down 11.4 percent in April compared to the same period last year largely due to an overall drop in consumer sentiment, government data showed.
The latest data from Hong Kong's Census and Statistics Department also revealed that retail sales of jewellery, watches and clocks, and valuable gifts from January to April were 4.7 percent lower than year-ago figures.
According to a government spokesman, overall retail sales remained weak in April, reflecting a more cautious consumption sentiment amid external uncertainties. The drop was also partly due to Labour Day holidays in China falling in early May this year as opposed to between April and May last year. This led to a notable decline in visitor arrivals, the department said.
An expansion in inbound tourism and a more stable local labour market however should provide support to retailers in the near term, added the spokesman.
Jewellery sales fared a bit better in China, registering a year-on-year 2.2 percent increase in January to April, data from the National Bureau of Statistics of China showed. Gold, silver and jewellery sales recorded a 0.4 percent rise in April compared to the same period last year.
News Source: jewellerynet