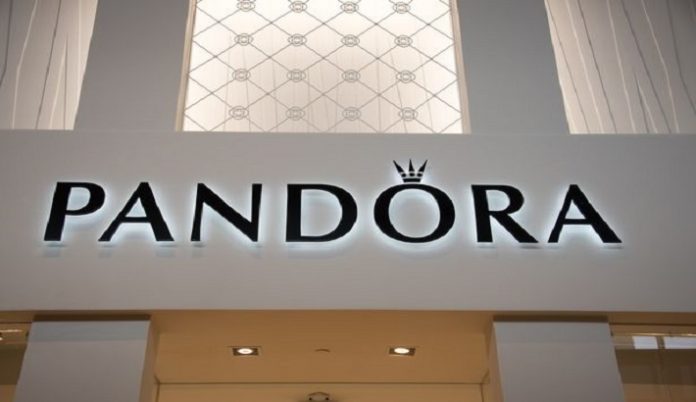 Jewellery retailer Pandora has refreshed all consumer touchpoints as it looks to increase its brand relevance.
Changes have been made across the organisation including the introduction of a fresh store design, new collaborations and products, celebrity endorsements, and what the company said is the largest marketing investment in its history. It has also relaunched its online stores globally and updated its presence on marketplaces such as Alibaba's Tmall.
Pandora CEO Alexander Lacik said the move was to strengthen its core proposition, and described the process as the "complete renewal of our entire consumer experience".
At the heart of the new Pandora look and feel is the marketing message 'We give a voice to people's loves – Passions, People & Places". The retailer's logo and monogram has also been updated, and will appear across all Pandora channels and ad campaigns.
Pandora's 20 online stores have shifted to incorporate the new visual identity today, promising improved listing and product pages optimising navigation and "check-out flow". Pandora said the websites have "cleaner visuals, better product imagery while blending storytelling and transactional content".
Former digital director at Dixons Retail and Marks & Spencer, David Walmsley, who became senior vice president and chief digital and omnichannel officer for Pandora in April, talked up the online changes on LinkedIn.
He said the digital community at Pandora was able to land "a full update to our global digital presence in one, very long, 24-hour blast", and commended the team for their work.
The new store concept, meanwhile, will be rolled out gradually starting with the refurbishment of several key locations before the end of this year.
New 'influencer' partners include Nathalie Emmanuel, Georgia May Jagger, Halima Aden, Larsen Thompson, Margaret Zhang and Tasya van Ree, while, in a nod to targeting a younger audience, the company is set to reveal collaborations with Harry Potter and Frozen II in due course.
Several new autumn/winter range products launched last week, as the fresh brand image was revealed at an event in Los Angeles.
News Source: essentialretail