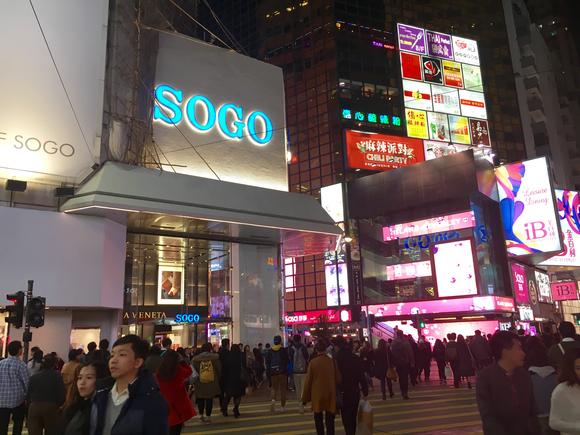 Retail sales in Hong Kong across all categories were HK$ 36 billion during July 2017, rising by 4% in value terms and 4.6% in volume terms year-on-year, according to figures released by the government, with the jewellery and watches segment recording one of the highest increases.
Over the first seven months of 2017, total retail sales remain flat in value terms with a marginal 0.1% decline in volume terms.
Trade body Hong Kong Retail Management Association (HKRMA) said that this was not only the fifth consecutive month when sales increased after nearly two years of negative growth, but also marked the highest rate of increase since February 2015.
While 15 out of the 20 categories registered positive sales, the "Jewellery, watches and clocks, and valuable gifts" was a key driver with the highest growth – 12.9% by value and 16.2% by volume, the first month since January 2014 that the sector has achieved double-digit growth. Analysts however, pointed out that the sales figures are still way below the peak reached in 2014-15 at the height of the tourist shopping boom.
A statement from the HK government indicated that retail sales received a boost both due to "robust local consumption demand and further improvement in inbound tourism."
While the government said that local consumer sentiment over the near future "should remain sanguine under favourable job and income conditions", it said that continued improvement in retail sales would also depend on the pace at which inbound tourism recovers from the slump of the past two years.
News Source: gjepc.org