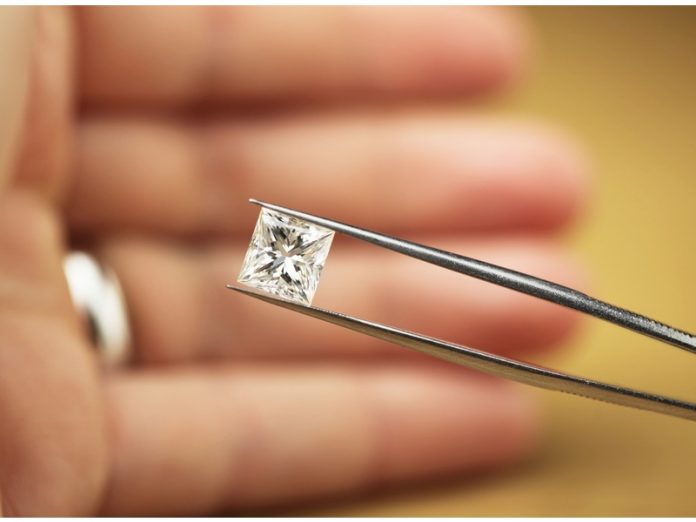 The International Institute of Diamond Grading & Research (IIDGR), part of De Beers Group, is providing diamond verification services to Singapore Diamond Mint Co's (SDM) new investment-grade diamond product, Diamond BullionTM.
IIDGR will use its proprietary diamond inscription technology to inscribe a unique identification number on the tables of each diamond used in the Diamond Bullion, which will confirm the natural origin of each diamond sealed in the bullion. The product is listed on the Singapore Diamond Investment Exchange (SDiX).
Once inscribed, the diamonds are transferred into the bullion by SDM and verified by IIDGR via a Master Report that confirms the bullion meets with SDiX's product specifications, prior to it being traded on the SDiX.
Jonathan Kendall, president of IIDGR, said: "Thanks to our range of industry-leading technologies, IIDGR is rapidly becoming the byword for confidence and assurance in the international diamond sector, and we're delighted to be providing our diamond verification and proprietary inscription services for this exciting new initiative."
Alain Vandenborre, founder and executive chairman of SDiX, and director of SDM, commented, "The unique inscription that IIDGR places on every diamond inside the Diamond Bullion allows all of the diamonds to be tracked and verified, providing investors with the highest level of confidence in this revolutionary new diamond investment product. IIDGR's industry-leading technology, backed by De Beers Group's 120-year diamond history and expertise, makes it the ideal partner to SDM and SDiX."
The Diamond Bullion is a world-first investment product traded on the SDiX. It is a credit card-sized package of investment-grade polished diamonds contained in a tamper-resistant sintered zirconia case.
News Source: jewellerynewsasia.com