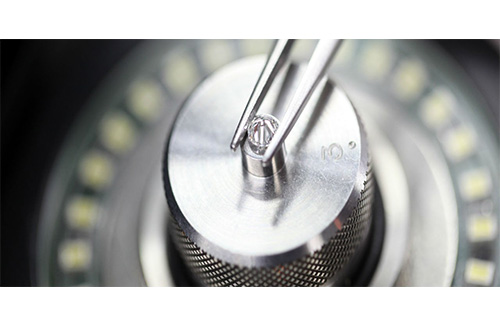 De Beers' International Institute of Diamond Grading & Research (IIDGR) yesterday announced investment of US$ 5 million for expansion of its diamond grading and testing centre in Surat, India.
The Surat centre was established in 2015 with an initial investment of US$ 10 million in 2015. This facility has a current annual capacity to process over US$ 500 million of diamonds. "The enhanced facility represents a world-leading resource for India's diamond cutting and polishing sector, providing polished diamond grading services, diamond verification services, as well as melee (small diamond) testing and screening," De Beers said in a press note.
The De Beers Group has also announced that "it will launch its first ever education service to cover the entire diamond pipeline and support further growth in the Indian sector" through the IIDGR. This service is slated for launch in the second quarter of 2017; and will be run out of Surat and comprise courses that cover essential subjects for India's diamond sector, including polished diamond grading, diamond foundation and synthetics.
It is in order to "meet demand for this range of services" that the IIDGR is expanding its Surat facility. The IIGDR, Surat will occupy an additional floor in the same building it currently operates out of, thus adding a further 10,000 sq ft to its existing 15,000 sq ft space.
Jonathan Kendall, President, IIDGR, commented: "From cutting and polishing rough diamonds to consumer demand for diamond jewellery, India is vital to the diamond industry and the diamond industry is vital to India. Through the IIDGR, De Beers Group is investing in innovations to ensure India maintains its position as a global diamond hub, as well as ensuring that the sector has the skills and tools to meet the challenges of tomorrow."
De Beers sees these activities as particularly important as, it says, "India has experienced almost uninterrupted growth (in Rupee terms) in consumer demand for diamond jewellery in the last 20 years and now makes up eight per cent of global demand
News Source : gjepc.org