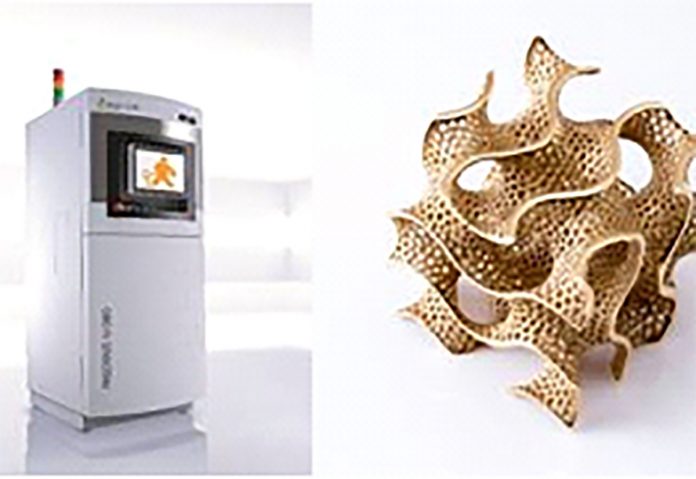 International Jewellery London (IJL) will fly the flag for the latest technologies shaping the jewellery industry at this year's event.
IJL, one of the UK's leading trade events for the international jewellery industry, will showcase innovations in 3D printing on the show floor at the trade show in September.
Cooksongold is exhibiting its PRECIOUS M 080 system, a direct precious metal 3d printing system designed exclusively for the jewellery, watch and precious metals industries, which is jointly optimised by Cooksongold and EOS GmbH (Electro Optical Systems).
The system expands upon the technology created by EOS to provide jewellery makers with the power and freedom to create complex jewellery in a matter of hours.
The technology frees designers from the constraints of conventional manufacturing processes and enables the creation of complex and beautiful parts that are ready to finish in a matter of hours. Parts can be made light-weight, hollow and thus very cost-effective they can also be made with intricate articulation which are highly customisable.
Cooksongold 3D, the Bureau Service area of the business, has seen a 450% sales increase year on year as more and more companies and individuals are starting to design for and adapt to direct precious metal 3D printing.
David Fletcher, additive manufacturing business development manager, reveals: "By bringing the system to IJL 2018, we're hoping to provide an introduction to the technology, displaying how the jewellery industry can now adopt the process as part of their supply chain.
"We believe that the more people understand about the technology, the more they will be able to push the boundaries of jewellery making by completing previously unachievable designs."
Fotoulla Michael, head of sales for IJL, adds: "The jewellery industry doesn't stand still and, as with all other industries, uses technology to innovate. We are delighted to see the cutting edge of jewellery design and technology on display at IJL.
"Technology is a vital partner in the industry and pushes the boundaries of creativity and craftsmanship — it is fascinating to see how designers and manufacturers use 3D printers to the advantage of consumers and jewellery collectors everywhere."
News Source : professionaljeweller.com