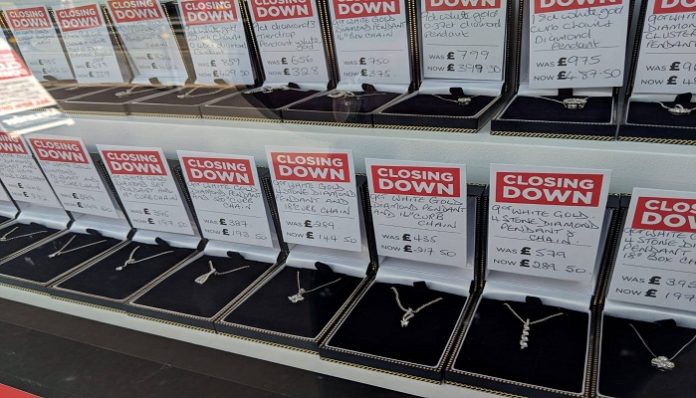 Oldham-based Alexander Jewellers has decided to not renew its lease and close its doors as high street remains stagnant.
With the future of the high street not looking bright, the owner of the independent jeweller on Greenacres Road has decided shut shop after nearly 40 years.
Talking to Manchester Evening News, store owner, Darren Nutter, who took over the store in 1986, shares: "The town centre is pretty much as it was when I first took over, and that's probably part of the problem. It's [the high street] been left behind while places such as Manchester city centre and Bury have moved light years ahead."
"Less and less people are shopping on the high street now," he continues. "You can do most of your shopping at home on the internet now, there's less and less to encourage people to actually come into the town centre."
With high streets across the UK struggling for footfall, and Oldham not showing signs of improvement, the store will be running a closing down sale before pulling down the shutters for the last time when its lease officially comes to an end.
Nutter continues: "The lease is up for expiration in the coming months and the area I am in is not getting any better. It's a bit run down and other people are pulling out because of the high street situation.
"Looking forward, things do not look bright for the future so I made the decision to close."
Darren Nutter has always been in the trade all of his working life and will continue to be after the store is closed.
After taking a break he plans to return to his roots as a goldsmith, creating bespoke jewelry.
News Source:- professionaljeweller.com