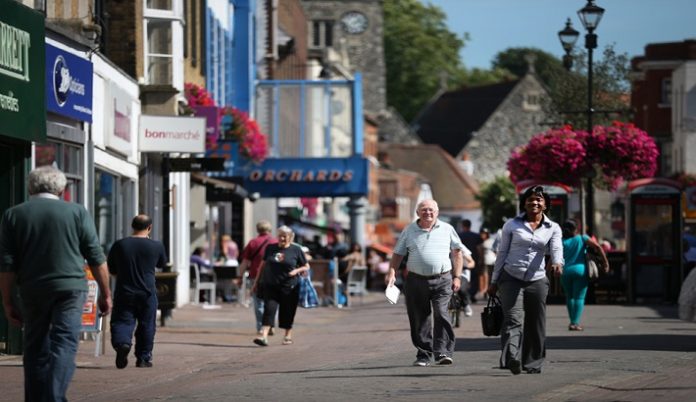 Retail sales made their sharpest drop in 17 months in March, marking a four-month run in which sales have not grown.
The relatively sharp drop of 18% was disappointing for the retail sector but most businesses expect to see volumes increase by around 15% in April.
According to a sector report by CBI, orders placed on suppliers also fell in the year to March, but these are also expected to return to modest growth in April.
The report suggested that year-on-year sales growth in March may have been distorted by the later timing of Easter this year.
Sales volumes actually rose further above average for the time of year and are expected to remain above seasonal norms in April.
Year-on-year growth in internet sales slowed in March to the lowest rate in 12 months, according to the data. Growth is expected to pick up in the year to April.
Wholesalers reported the slowest pace of annual growth in sales volumes in nine months and are expecting a further slowing next month.
Across the broader economy, underlying conditions remain subdued, particularly as Brexit uncertainty and slower global growth continue to hold back momentum.
Anna Leach, CBI head of economic intelligence, says: "Even accounting for Easter timing, the high street's poor run continues. While real wage growth is picking up, consumer confidence has been hit by escalating uncertainty over Brexit and concern over the economy's future.
"The pain currently being felt on the high street is yet another reason why it is so vitally important politicians agree a deal in Parliament that is acceptable to the EU and protects our economy. No-deal must be averted at all costs."
NewsSource: professionaljeweller