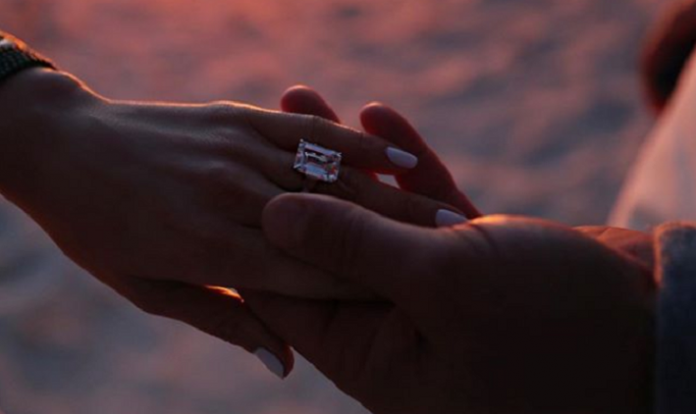 A celebrity getting engaged may not be industry news in itself, but when it's someone who has a track-record for influencing jewellery trends, the trade sits up and takes note.
This happened yesterday when Jennifer Lopez posted a picture of her latest engagement ring on Instagram.
During her career, JLo has worn some of the most influential engagement rings in history, so it's little wonder that jewellery retailers and buyers have been questioning how this new ring will impact the market.
JLo has had a total of five engagement rings, all worth at least six figures, and each more extravagant than the next.
One of the star's most influential engagement rings was the Harry Winston pink diamond given to her by Ben Affleck.
According to Town and Country magazine, a jewellery insider said this ring became the most talked about engagement ring in modern social history.
The publication reports: "It was the catalyst that started the trend toward coloured diamonds and singularly sent the value of pink diamonds into the stratosphere. Almost two decades later, they still continue to escalate in value."
JLo's love for coloured engagement rings continued with engagement ring number four – an 8.5-carat blue diamond Harry Winston engagement ring estimated to be worth $4 million.
The American singer's latest ring from her now-fiance, Alex Rodriguez, is estimated to feature a 10-15ct, emerald-cut diamond, with a worth in the range of $1-$5 million.
The emerald-cut stone nods to the Art Deco era, one that has increased in popularity thanks to the Duchess of Sussex showing she's a fan of this trend.
The size could cause a spike in consumers looking for something larger, while the simplicity of the single stone will keep classic solitaires in the forefront of the bridal jewellery market.
Certain celebrities really do have the power to shape jewellery trends, and when it comes to engagement rings, Jennifer Lopez sure is one of them.
Will this latest engagement spark an emerald-cut trend in the UK?
NewsSource: ProfessionalJeweller