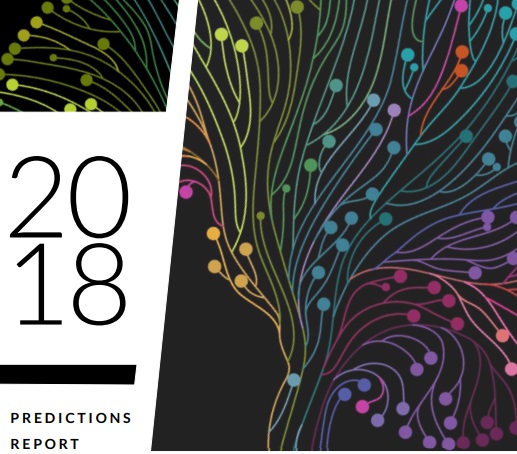 The influential power of emotion will increasingly drive sales in 2018, states Positive Luxury in its 2018 Predictions Report.
If 2016 was the year where storytelling was the buzzword, and 2017 was dominated by the idea of truth, ethical trust mark platform, Positive Luxury, says "influence through emotion" will be the concept to watch out for over the next 12 months.
The report states: "What drives today's consumer to invest in or engage with luxury brands? That must be one of the key questions dominating boardrooms in these tumultuous times. For so long, rationalism has been the pre-eminent factor in economic and political supremacy. It was thought that the ability to make informed decisions based on hard analytics would be the essential component to a modern human economic system. And yet, leading neuroscientist Professor Antonio Damasio's groundbreaking discovery into decision-making should prompt us all to reappraise. His research has found that humans are, at times, rendered incapable of making even the simplest of decisions without the influence that comes to bear from emotion."
In 2018, a luxury brand's ability to spark an emotional connection with consumers, especially around the social and environmental factors that are increasingly important to them, will be imperative to successful growth.
"This is especially true for brands looking to engage younger consumers, the future of the luxury marketplace and workforce," states the Positive Luxury report. "Of course, playing on emotion itself is not new in business. The 1950's advertising executives of Madison Avenue, those so-called 'Mad Men', understood how to imbue a product with emotional appeal and build brand loyalty. Today's advances in technology have resulted in a savvy consumer who operates in an increasingly transparent market, with the ability to spot inauthentic communications.
"The very concept of top-down advertising is beginning to look antiquated. Instead, an emotionally charged, authentic interaction between brand and stakeholders – ideally in both the digital and physical world – is what's necessary now to successfully sell and retain brand loyalty."
The explosion of social media has made it easier for brands to build and then consumers. However, this platform also brings challenges for brands.
"Emotion in its purest form is the single most powerful and persuasive feature for a brand to capture and convey, yet it must be genuine," shares Positive Luxury. "Today, audiences can either support or deconstruct communications, and have the power to voice their likes or dislikes easily online. So, if 2016 was the year when storytelling was the buzzword, and 2017 was dominated by the idea of truth, then influence through emotion will be 'the' concept to watch out for in 2018. To succeed, a brand must learn how to influence through emotion in an authentic and engaging way."
This sentiment is especially pertinent for millennials, a market that now represents $2.5 trillion in spending power. A successful brand must understand that these consumers are driven by emotional connection.
Recent research shows that 70% of millennials are willing to spend more time and money with brands that support causes they care about. According to the report a survey found that 87% of adults now say that sustainability related concerns impact their values, attitudes and actions in at least some measure.
In addition, new evidence says 50% of consumers will remain loyal to a brand if they feel integrated into a brand's community, in either the physical or digital space.
News Source : professionaljeweller.com