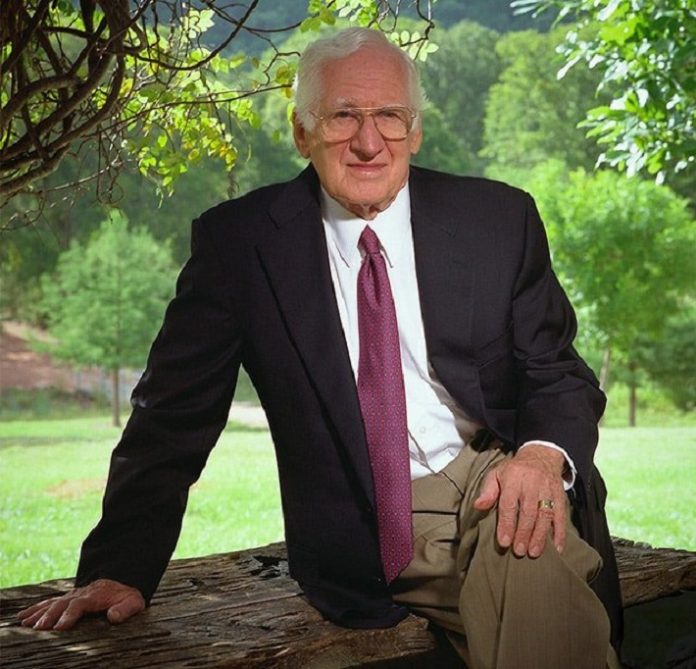 James Avery, who founded the jewelry chain that bears his name which now numbers 80 stores, died April 30 at age 96.
Avery was born in 1921. He served in the U.S. Air Force during World War II, commanding a B-26 bomber and running 44 missions over Germany. After the war, he attended the University of Illinois and received a BFA in industrial design, eventually becoming a college instructor.
While at the University of Colorado, he started teaching jewelry-making with his students. Around this time, he divorced his first wife, and after years as an agnostic, embraced the Christian faith.
"When you get in deep trouble, the thing that is very important is to have someone to put their arms around you and comfort you," Avery told the San Antonio Express-News in 2005. "I found that in the church."
According to an interview he did with the University of North Texas Libraries, he sold his first piece, a cross, to an Episcopal bookstore in New York City. It was then he decided to devote himself to the jewelry business.
Avery said: "I had a friend that was a very fine painter in New York. And he said, 'Avery, let me tell you something. You cannot teach and be good at anything else. You have to devote full time to the work you are going to do.' "
In the summer of 1954, Avery launched his jewelry business in a non-air-conditioned two-car garage in Kerrville, Texas, with only $250 in capital, a small work bench, and some scraps of silver and copper. He wanted to create jewelry that had meaning for both him and his customers.
"I worked alone for three years," he said later. "Ideas, plenty of hard work. and prayers—not necessarily in that order—were the rule of each day."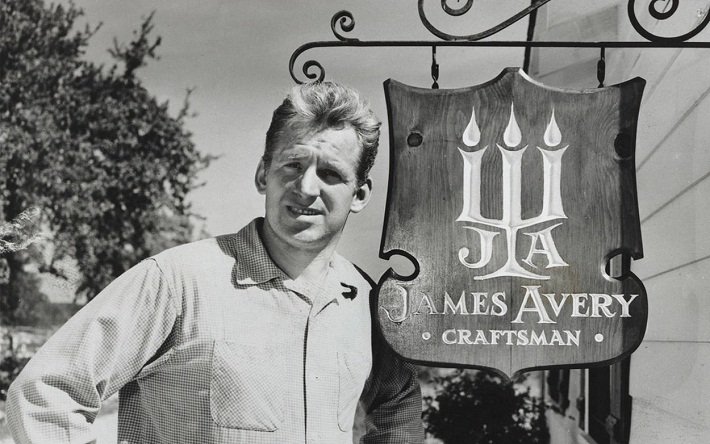 In 1957, he mailed his first catalog and hired his first employee, Fred Garcia, who worked for the company for the next 20 years.
He once said a key element of his success was that he kept things simple.
"You've got to know when to stop with complexity. You can get carried away being cute and frivolous," he told My San Antonio in 2012 "It's like architecture or writing. The most important things are those you take out."
In 1965, the company was incorporated to James Avery Craftsman and established a headquarters two years later with help from the Small Business Administration. In 1973, the company opened its first store.
"I think it's important that we design, make, and sell all our merchandise," he told the Express-News. "Everything…is made within 60 miles of this office. With a lot of jewelry companies, someone else makes what they sell. Not us. And all our stores are company owned."
Avery was proud that his company stayed family owned, and at one point turned down a buyout offer from Berkshire Hathaway.
Avery retired as CEO in 2007 and turned over the business to sons Chris and Paul, though he stayed active as chairman emeritus.
James Avery Artisan Jewelry now has 80 stores in five states, and its products are also sold through Dillard's.
When the University of North Texas asked his greatest achievement, he replied, "I don't keep score, you know.… I hope that tomorrow I can do better than today. So I don't look back and say that was just great."
And when asked about his spiritual philosophy, he told My San Antonio: "Man has been [on Earth] 50,000 years, and man is destroying his environment. And man will be gone from this planet before too many more years. But while we're here, let's be kind to each other and help each other reach out and do whatever we can for each other."
A note on the company's Facebook page says: "We are forever grateful to Mr. Avery for giving us the opportunity to be a part of his dream. He was a dynamic, creative and generous man who touched the lives of many people during his lifetime through his work, his art and his giving spirit."
In lieu of sending flowers or other gifts, the company requests people give money to the charity of their choice.
Image courtesy of James Avery Artisan Jewelry