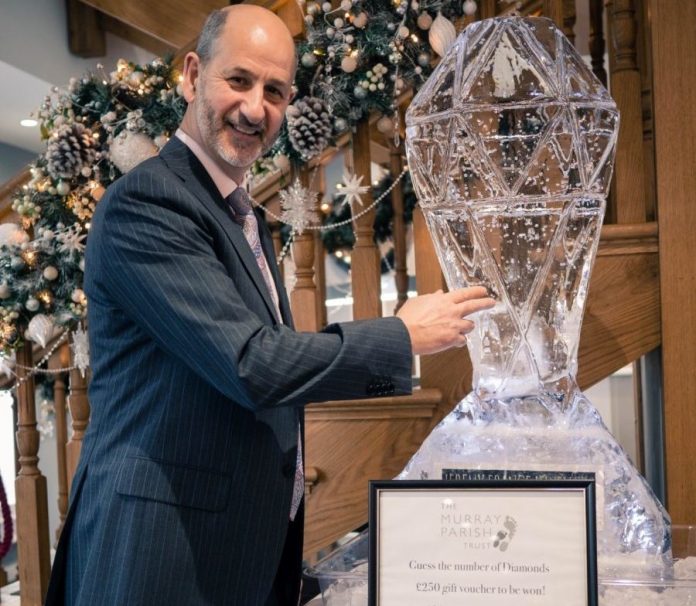 Winchester-based Jeremy France Jewellers continues to support the Murray Parish Trust with a diamond filled ice sculpture at its annual Christmas celebration.
On Thursday November 30, Jeremy France Jewellers hosted its annual 'Christmas Champagne Evening'. As part of the retailer's loyal and continued support for local charity The Murray Parish Trust, Jeremy France hid an unknown number of diamonds inside a bespoke diamond shaped ice sculpture.
Guests generously made donations to guess the number, with the winner taking home a £250 gift.
For the occasion, the three-story Jeremy France showroom was sprinkled with sparkle ready for the festive season, with a Winter Wonderland theme of handmade decorations running throughout.
Jeremy France Jewellers has been supporting the Murray Parish Trust since the summer of 2016 with an aim to raise £10,000; polishing customers' jewellery in return for a donation, sponsoring the Trust's glitzy Odd Ball, and hosting a variety of glamorous fundraising events in-store. The team even hiked up Snowdon earlier this year to raise more money.
Very soon, the family jewellers will tot up and announce how much they've raised so far.
News Source: professionaljeweller.com