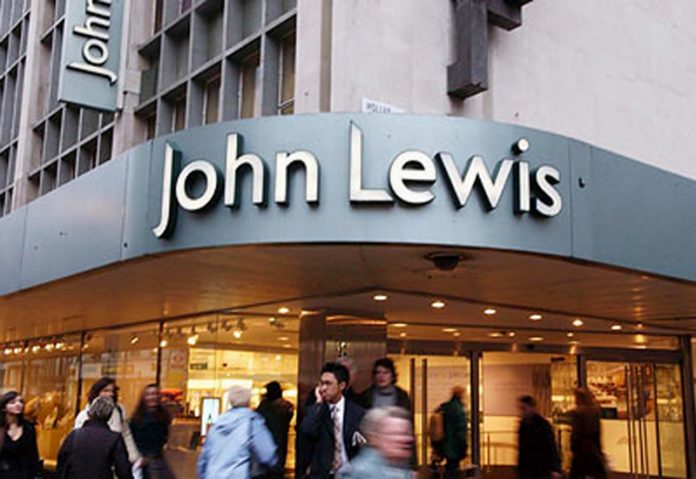 John Lewis Partnership profits have fallen by more than 50% in the half year ended 29 July 2017.
The company's interim results show pre-tax profit fell 53% in the first six months of the year, to £26.6m. When £56.4m of redundancy and restructuring costs were stripped out, pre-tax profit was down almost 5% at £83m as higher costs ate into margins. Group sales rose by 2.3% over the period, to £5.4bn.
Underlying profits increased 9.7% at the John Lewis department stores to £39.7m, while Waitrose profits fell 17.4% to £101m.
Talking to the BBC, John Lewis Partnership chairman Sir Charlie Mayfield said: "Look, nobody should be surprised that this is a tough market for retailers. There's any number of reasons for that."
He continued: "The reason our profits are down is predominantly because of margin, and cost prices are rising. It's a very competitive market, retail prices are not rising as fast."
Ultimately, the company has been hit by costs associated with overhauling the business and weakened customer demand from inflationary pressures and political uncertainty following Brexit.
In a statement, the chairman shared: "Gross sales were up 2.3% in both Waitrose and John Lewis; a solid performance in a difficult market. Our Partnership profit before tax and exceptional items was down 4.6%, but this was flattered by property profits and after excluding these it was down 17.2%.
"As we anticipated in our full year results statement in March, the first half of this year has seen inflationary pressures driven by exchange rates and political uncertainty. These have dampened customer demand, especially in categories connected to the housing market. Against that backdrop, our market share gains in Fashion stood out. The exchange rate driven increase in cost prices has also put pressure on margin. We have chosen to hold back on increasing prices across many areas. Our results also reflect the acceleration of our strategy to ensure the Partnership's success in the future. This has included: changing the way we operate Waitrose branches, creating new flexible team structures with broader responsibilities; further changes in John Lewis to adapt the business for the future; and moving from divisional to Partnership functions across Finance, Personnel and IT. As a result, we incurred exceptional costs of £56.4m. Given the key role our Partners play, we are very focussed on managing the risk of these changes carefully."
The John Lewis side of the business delivered gross sales of £2.07bn, up 2.3% and like-for-like sales up 0.1%. The department store has also grown market share and customer numbers.
Sales during the clearance period were particularly strong, with a compelling customer offer, up 4.5% compared to last year. Elsewhere, fashion sales were up 3.5%, with standout performances in womenswear.
Online sales represented 37.3% of total merchandise sales, up from 34.5% last year.
The report says sales growth has continued in the first few weeks of the second half, and the company is set for an "all-important" seasonal peak", although it expects the headwinds that have dampened consumer demand and put pressure on margins to continue into next year.
The chairman concludes: "We are confident that our relentless focus on the customer and differentiating our brand from our competitors will set us up for success in the second half, where the majority of our sales and profit are delivered."
News Source: professionaljeweller