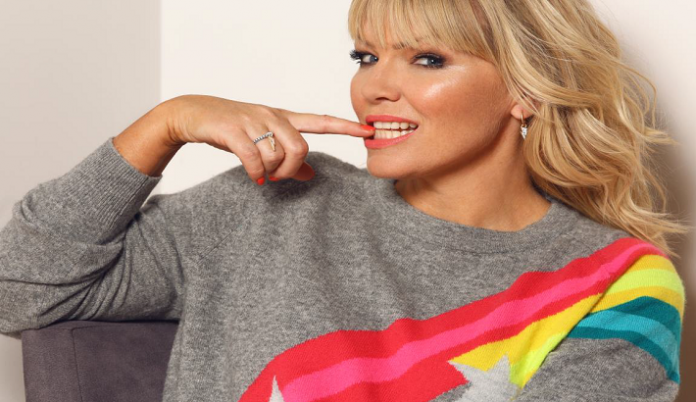 TV personality Kate Thornton is the latest celebrity to try her hand at designing a jewellery line in collaboration with a brand.
Working with Bibi Bijoux, Kate Thornton has launched her debut jewellery collection. The line follows the ethos of her podcast, White Wine Question Time, which is 'friends are the family you choose'.
The collaboration titled KT X Bibi came to life after founder, Maxine Becker, approached the star on social media.
Thornton reveals: "Maxine approached me on Instagram with a view to creating a new diffusion line for Bibi. We met for coffee and I loved her ideas, ethos and energy.
"Maxine and her team gave me carte blanche to work up this capsule collection and I'm thrilled with each and every piece."
The Kt X Bibi collection of mix and match, easy-to-wear pieces, celebrates and advocates female empowerment and friendship with a range designed to be ideal for self-purchase and also for gifting.
The first has launched on QVC and consists of seven bracelets; five necklaces; three stud earring styles; three hoop earring styles with detachable crystal charms; three drop earring designs and a set of stretch stack charm rings.
Prices mix silver and gold-plating together.
"I am very excited to launch this new collaboration with Kate," says Bibi Bijoux founder, Maxine Becker. "She has inspired a fabulous direction for Bibi which captures her personality whilst putting a modern twist on our heritage brand. Kate is one of the most hardworking women I have ever had the pleasure of meeting and is a true woman's woman."
New Source : professionaljeweller