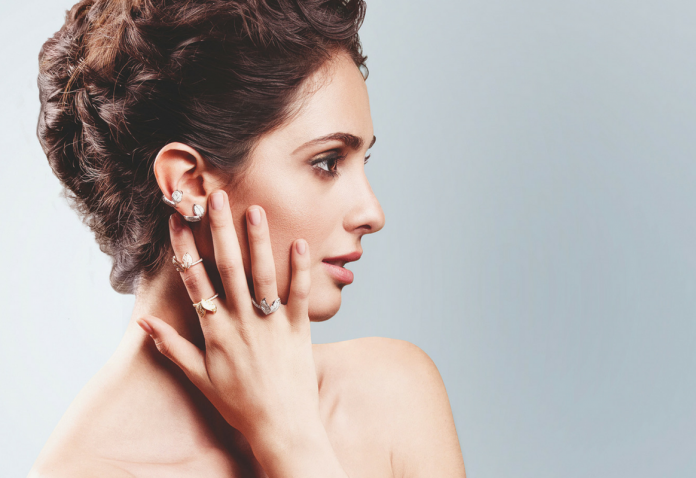 Fine jewellery brand Nadine Aysoy is set to debut at International Jewellery London (IJL) this September following its launch in January.
The brand will be showcasing collections including Tsarina, The Mille et Une Feuilles and Petite Tsarina.
Tsarina was inspired by the idea that no two snowflakes are ever the same, with the range incorporating a snowflake diamond motif along with baroque pearls, morganite, blue topaz, pink sapphires, peridot and rhodolite garnet in yellow, white and rose gold. Earrings are made more versatile thanks to a detachable pendant.
Petite Tsarina continues this snowflake theme across it diamond-set bracelets, choker, earrings, pendants and rings. The Mille et Une Feuilles collection presents diamond-set leaves paired with pearls across double finger rings, ear cuffs and rings.
"I am excited for the wider trade, retailers, buyers and the press to discover the Nadine Aysoy brand at International Jewellery London. My jewellery collections are a true reflection of my lifelong passion for design, diamonds and precious gemstones," says founder and creative director, Nadine Aysoy. "Each piece has been expertly designed and crafted to create a feeling of absolute luxury, while also being comfortable to wear and beautifully versatile. I look forward to meeting like-minded individuals from across the trade who want to offer their customers something fresh, unique and timeless."
An exclusive preview of  Nadine Aysoy's Mille et Une Feuilles collection can be viewed here: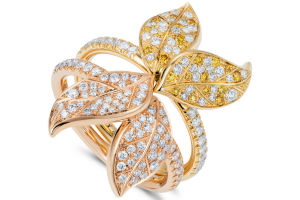 News Source: http://www.professionaljeweller.com