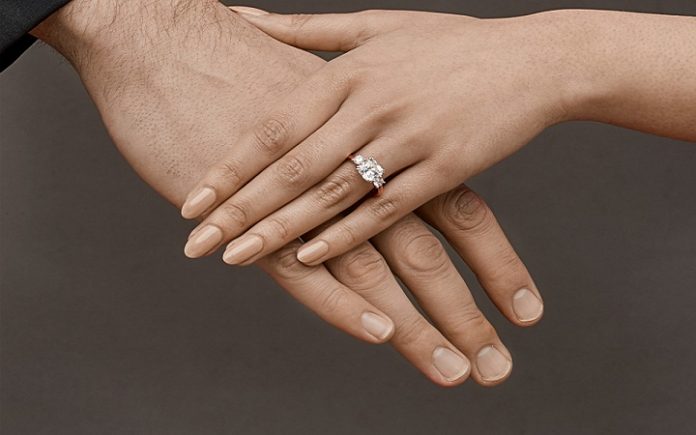 Fashion jewellery brand Buckley London has added a replica of Meghan Markle's engagement to its Royal Celebration collection.
The Royal Celebration collection, based on the design of the sapphire engagement ring worn by Princess Diana and given to the Duchess of Cambridge by HRH Prince William, has been a Buckley London bestseller for many years, and now the brand is expanding on this success with the introduction of the 'Meghan Sparkle'.
Showcasing an expertly crafted emerald cut cubic zirconia center stone between two sparkling brilliant cut surrounding stones on a yellow gold plated band, the Meghan Sparkle ring is a near identical replica of the now famous ring design.
The Meghan Sparkle ring comes packaged inside a specially designed gift box depicting the London skyline and inscribed with the royal wedding date, 19.05.2018.
In the store, the ring will be displayed in a bespoke countertop unit along with a point of sale imagery.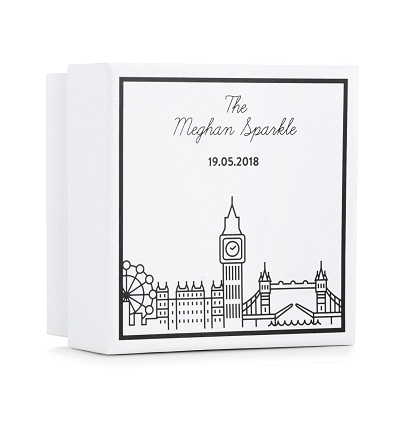 Head of sales for Buckley London Amy Bonlon, shares: "We are thrilled to be able to bring
the new Meghan Sparkle ring design to market, just ahead of the royal wedding on May 19.
"Since the engagement of HRH Prince Harry and Meghan Markle was announced in November, there has been a real buzz around Meghan Markle's fashion choices with consumers keen to replicate her trademark style. Meghan Markle has become one of the most influential celebrities in the world and we are proud to be able to offer our customers an accessible way to own a piece of jewellery which is similar to Meghan's beautiful engagement ring."
Buckley London has already noticed a surge in online searches for three-stone rings from both male and female customers, suggesting the replica well sell well.
The brand will release a matching pendant, stud and drop earrings to accompany the Meghan Sparkle ring later this year.