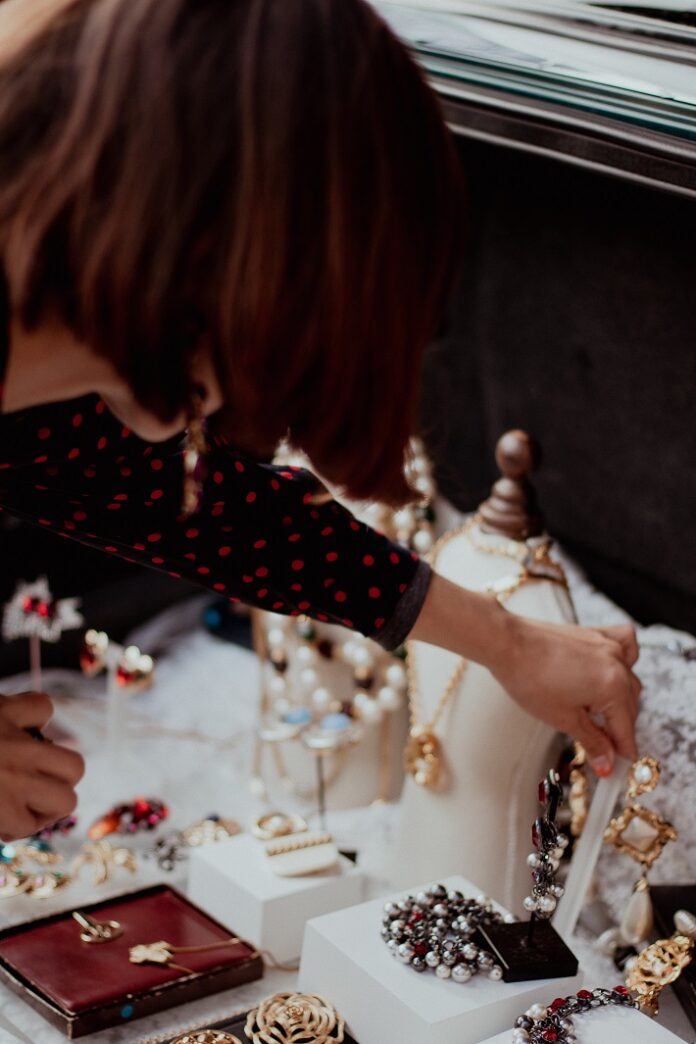 From art deco and art nouveau to mid-century modern and Edwardian, the timeless appeal of vintage jewelry ensures it remains a desirable and perennially fashionable accessory that holds its value throughout the decades.
Aside from the aesthetic allure of the piece itself, vintage jewelry has an added mystique stemming from the nostalgia and history of a bygone era. Each item of jewelry carries its own rich story which silently speaks to its audience of a golden age of elegance, glamor, and timeless sophistication.
With its exquisite craftsmanship and one-of-a-kind designs, vintage jewelry remains a popular choice for fashion lovers and gift-givers alike. In this article, we have outlined some key considerations to keep in mind when buying vintage jewelry to help you make an informed and wise investment.
Check the Condition
Despite its quality craftsmanship, vintage jewelry has lived a long, and no doubt, colorful life so it is important to thoroughly check the piece for any scuffs, scratches, chips and other signs of wear and tear.
When evaluating its condition, examine the item from all angles, checking that all prongs and claws are intact and aligned and any gemstones are securely set in place. In addition to this, make sure that all clasps, clips, and fasteners work smoothly and correctly ensuring a secure hold and fit that will keep your item safe on your person for years to come.
Look for Repairs or Alterations
It is quite likely that a cherished item of jewelry that has lived a few lives and been worn several times by multiple owners will have undergone some restoration or repair work to keep it in its pristine condition. Gemstones will likely have been polished to restore their original brilliance, rings may have been resized and clasps or fasteners replaced with new ones.
While this should not be an issue in itself, it is essential to inspect the quality of the workmanship that has been carried out on the item to ensure that it does not detract from its original beauty and value.
In particular, pay attention to things like materials or finishes that do not blend well, rough edges or uneven surfaces, misaligned prongs, and inconsistent gemstones. These indicators are often signs of substandard repair work which can compromise the integrity and value of the piece.
Check Hallmarks
Hallmarks reveal important information about a piece of jewelry such as the date it was made, its country of origin, and its maker.  This distinctive set of markings is stamped into the back of the item to authenticate and to provide a complete history of the piece.
One of the most valuable pieces of information a hallmark can attest to is through a metal or purity mark which certifies the precious metal content of the item and indicates the purity of the metal used. Another important hallmark is the 'maker's mark' which allows buyers to identify the company or jeweler responsible for creating the piece. These engravings are usually in the form of names, logos or signatures and together with the other hallmarks can lend credibility to the value and quality of the item.
By following the guidance above, you can make your next vintage jewelry purchase with confidence, ensuring it meets the standards and quality you expect.