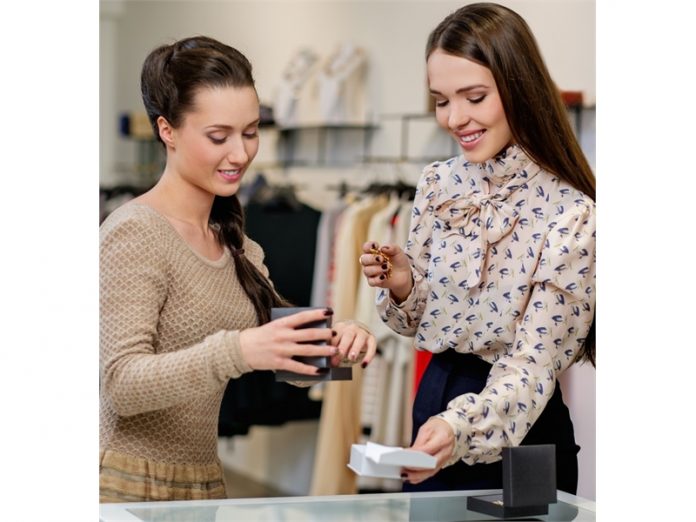 Retail jewellers remain a critical part of the jewellery buying process, with more customers relying on the expertise and knowledge of jewellers to make an informed purchase, a study commissioned by the Jewelers of America (JA), showed.
JA, the national trade association for businesses serving the fine jewellery marketplace, released the results of its US consumer and retail research study conducted by Provoke Insights. The study revealed that the jewellery purchase process is different from other high-priced luxury items, with the retail jeweller remaining a critical and trusted part of the purchase process.
The study – a two-prong survey polling consumers and jewellers – demonstrates that 64 percent of consumers who purchased jewellery visited a jewellery store to speak to a jeweller during the research process, 26 percent more than other luxury items. Consumers who speak to a jeweller during the research process are also more likely to buy from a local store rather than online.
"When it comes to purchasing jewellery, the results of our survey show that for consumers, seeing is believing and they still rely on the expertise and knowledge of their jeweller," noted JA President and CEO David J. Bonaparte. "The jewellery shopping experience is different from other luxury purchases and even in the rise of e-commerce, customers increasingly prioritise the in-store shopping experience."
The study also found that 40 percent of consumers will most likely to give gifts of gold followed by sterling (32 percent), and coloured gems and pearls (32 percent) in 2018. It also revealed that 50 percent of consumers think that fine jewellery has sentimental value and helps to mark special occasions while 43 percent purchased or received jewellery as a gift in the past year. The study further disclosed that 34 percent of people plan to purchase jewellery next year, with 22 percent having already purchased jewellery for themselves and 57 percent having received a piece of jewellery as a family heirloom.
In the first phase of the research, Provoke Insights developed an open-ended online survey to garner valuable insights from 257 association members (retail jewellers and suppliers). A second online survey was conducted among 2,019 consumers, ages 22 to 59 with a household income of US$50,000 and up to determine buying habits, attitudes and interest in fine jewellery and luxury products.
News Source: jewellerynewsasia.com