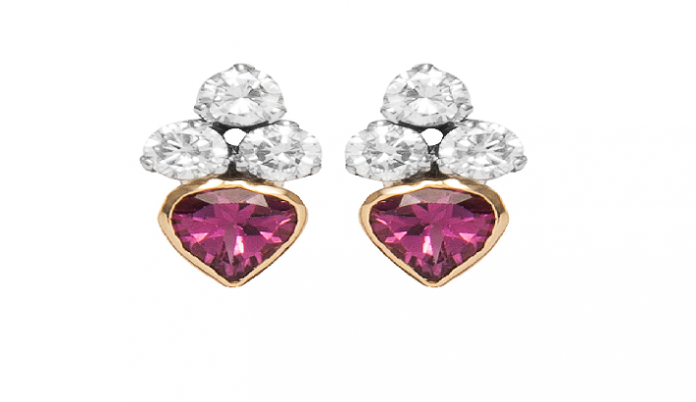 On this frosty season Latique offers an ode to the warm spirit of love with the Amour collection. Celebrating passion, pampering and prosperity, all of which are the essence of love and is captured elegantly in this collection. Aiming to transform the pure vigour of true love into the state of the art pieces of fine jewels, the designs are made of the purest of gold with the finest quality diamonds and rubies. Rubies with its exuberant red colour symbolises undying passion and love. With the season being all about fleeting moments of frenzy that cast an eternal spell on the mind and heart "The Amour collection" reminds one of the preciousness of a glorious true love.
About Latique:
Founded by designer Latika Khanna in New Delhi in 1992, Latique is a fine jewellery company that has rapidly won the admiration and patronage of international clientele. Starting with the vision that India is modern by design and always has been, Latique takes the rich jewellery heritage that this country is privileged to have enjoyed and gives it a truly contemporary soul. Its designs meet the growing demand for an international aesthetic that at the same time makes a bold statement about India's style leadership on the world stage.
If design is what distinguishes Latique, quality is its hallmark. Each of its pieces is individually crafted to maintain the luxury status of the brand and meet with the highest international standards for unblemished stones.