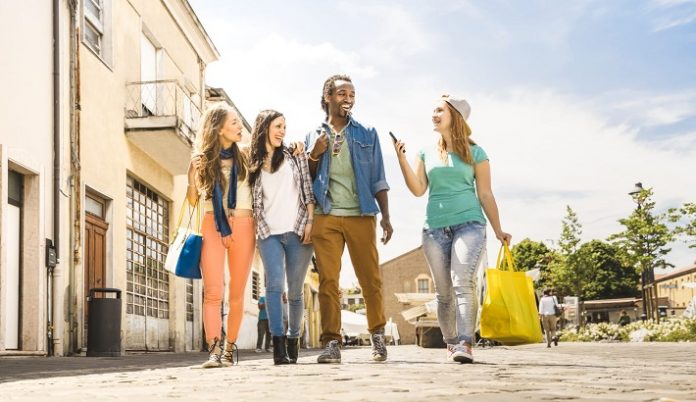 When it comes to buying jewellery, local jewellers are more influential then celebrities, the Royal Family and even friends and family.
This is according to a new survey commissioned by the National Association of Jewellers of more then 2,500 consumers in the UK.
The findings, though not broken down to take into consideration factors such as age, reveal that while the Kardashians and the Beckhams may rule Instagram feeds and purchasing behaviour on everything from diet drinks to high-fashion, when it comes to jewellery purchases only 8% of UK consumers would say celebrities influence their jewellery purchases.
61% of UK consumers who buy jewellery say their local jeweller has an effect on what they buy, greater than both the royal family (52%) and friends and family (59%).
As retailers' and makers approach one of the most important weekends in the jewellery buying calendar, Helen Dimmick from the Company of Master Jewellers (CMJ) who represent local independent jewellers, remarks: "I am absolutely delighted that this important survey confirms the primary status of the local independent retail jeweller for influencing precious jewellery choices. Their trusted authority and exceptional customer experience are key to the timeless and special relationships with each and every customer to ensure the perfect gift on every occasion. Even in challenging and uncertain times, it is the local independent jeweller's expertise that will deliver the perfect loved one's surprise waiting underneath the Christmas tree."
The research also queries how consumers prefer to buy jewellery, and found only one in ten choose to make a jewellery purchase via the internet. Nearly half of those asked said they prefer to make the purchase direct from the family/ independent jeweller or from a designer maker..
Michael Wainwright, board member of the Goldsmiths' Company and managing director of Boodles, says that many consumers, particularly millennials, want to be able to express individualism through jewellery.
"There is a growing trend among consumers to want something bespoke, something personal and something which no one else has when it comes to buying jewellery," he shares, adding: "And we have some of the best contemporary jewellers in the world creating and making in the UK today. I'd urge people to engage the expertise of their local jewellers or consult with one of the amazing, talented designer makers that can be found at places like Goldsmiths' Fair, when buying jewellery this Christmas."
News Source: professionaljeweller