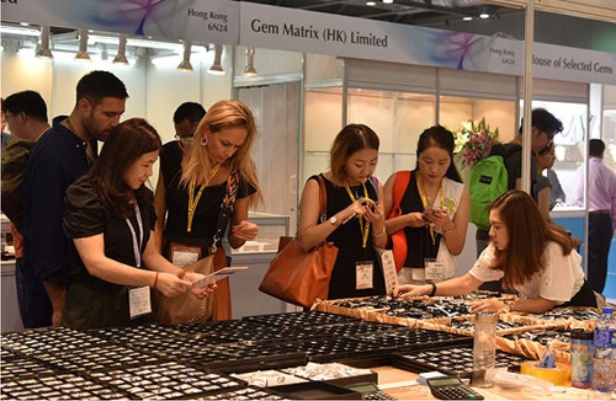 The September Hong Kong Jewellery & Gem Fair which opens tomorrow in that city will have an India Pavilion organised by The Gem & Jewellery Export Promotion Council (GJEPC) comprising 94 companies from across the loose diamonds, gemstones and jewellery sectors.
Hong Kong is the second-largest export market for Indian gem and jewellery exports and the India Pavilion, under the auspices of the GJEPC, will bring together some of the leading exporters to showcase a wide spectrum of gem and jewellery products that the country has to offer.
The September Fair will host more than 3,700 exhibitors across two venues – the AWE and the HKCEC. While the AWE venue, focused more on loose diamonds and gemstones will be open to visitors from September 12-16, the HKCEC part of the show, which houses mainly the jewellery companies, will run from September 14-18, 2018.
According to the organisers, the show will span across more than 135,000 square metres of exhibition space. The 2017 edition of the show attracted nearly 60,000 visitors.
"This show gives buyers access to the most seasoned manufacturers of diamonds, including fancy-shaped gems," Lau says. "We have the most important suppliers from all the diamond-cutting centres in the world represented at the fair, giving professional buyers the option to streamline their sourcing and buying processes."
The show also hosts a number of companies exhibiting jewellery studded with diamonds, including fancy coloured diamonds, gemstones and pearls, the organisers said, as well as suppliers of loose precious materials. Other items on display include packaging, tools, equipment and industry-related technologies.
Pic caption: Exhibitors at an earlier edition of the HK Show
Pic courtesy: HK Gem & Jewellery Fair
News Source : gjepc.org